BA (Hons) in
Business Management
(Human Resources Management)
Duration
Six semesters/three years
Overview
The BA (Hons) in Business Management (Human Resources Management) program is set in the broader field of business, management and corporate strategy. The curriculum emphasizes how human resources strategies and management decisions have an important and lasting impact on the performance of organizations, regardless of size, type or sector. Students will develop the techniques and creative, entrepreneurial thinking skills to maximize employee performance from social, cultural and political perspectives.
---
Note:
We are applying an innovative
on-campus hybrid learning
approach which prioritizes classes on campus and combines the best of face-to-face and virtual learning. We are offering several on-campus start dates and the opportunity for students to begin online and come to campus later. Alternatively, students can study 100% online.
DISCOVER OUR UPCOMING START DATES »
Degree Awarded
A state-accredited BA (Hons) in Business Management degree from University of Derby, U.K.
These bachelor's programs are additionally accredited by the Chartered Management Institute (CMI), which gives students the possibility of achieving an extra international qualification: CMI's Diploma in Management and Leadership.
Learning From Leaders
Events that introduce EU students to globally successful leaders are a fundamental aspect of our approach to providing the business education that will kick start your career.
Forward-thinking CEO of luxury watch brand Zenith (LVMH group) Julien Tornare shared his perspective on why diversity is important for business success, and how it can help leaders to create thriving global teams.
Benefits of Studying a Bachelor's

Learn from
business leaders
to gain a privileged insight of business

Study a state-
accredited degree

Visit leading
companies
to see how successful companies really work
Why Barcelona?
Studying a BA (Hons) in Business Management (Human Resources Management) in Barcelona gives students the opportunity to expand their business knowledge in one of the world's most advanced smart cities. Entrepreneurs and innovators are nurtured and cultivated in this forward-thinking city, which attracts outstanding tech talent and innovative startups, of which there are currently more than 1300. Barcelona is also home to some of the world's largest multinational companies, including Airbnb, Amazon and the Siemens Innovation Center.
This diverse and cosmopolitan city on the Mediterranean coast boasts almost five kilometers of golden beaches and provides students with excellent opportunities for sports activities and socializing. Famously home to FC Barcelona, it also has a wide array of cultural offerings including museums, UNESCO-listed monuments and architectural gems from the city's most celebrated son, Antoni Gaudí.
This Program is Also Available in
Campus Facilities
Faculty
EU's faculty is composed of highly qualified academics, entrepreneurs, consultants and business leaders.
All courses are taught by lecturers with a wealth of practical experience in their fields. Our teaching staff create a personalized and interactive learning environment that promotes and fosters the skills and knowledge required for a successful career in business. The caliber of the faculty and a culture that values and rewards an entrepreneurial spirit are what make EU Business School stand out.
During my time at EU Business School, lecturers always worked closely with students. You always had someone to discuss your questions and ideas with. I really enjoyed this very hands-on teaching approach.
Christoph Kastenholz, BBA
Germany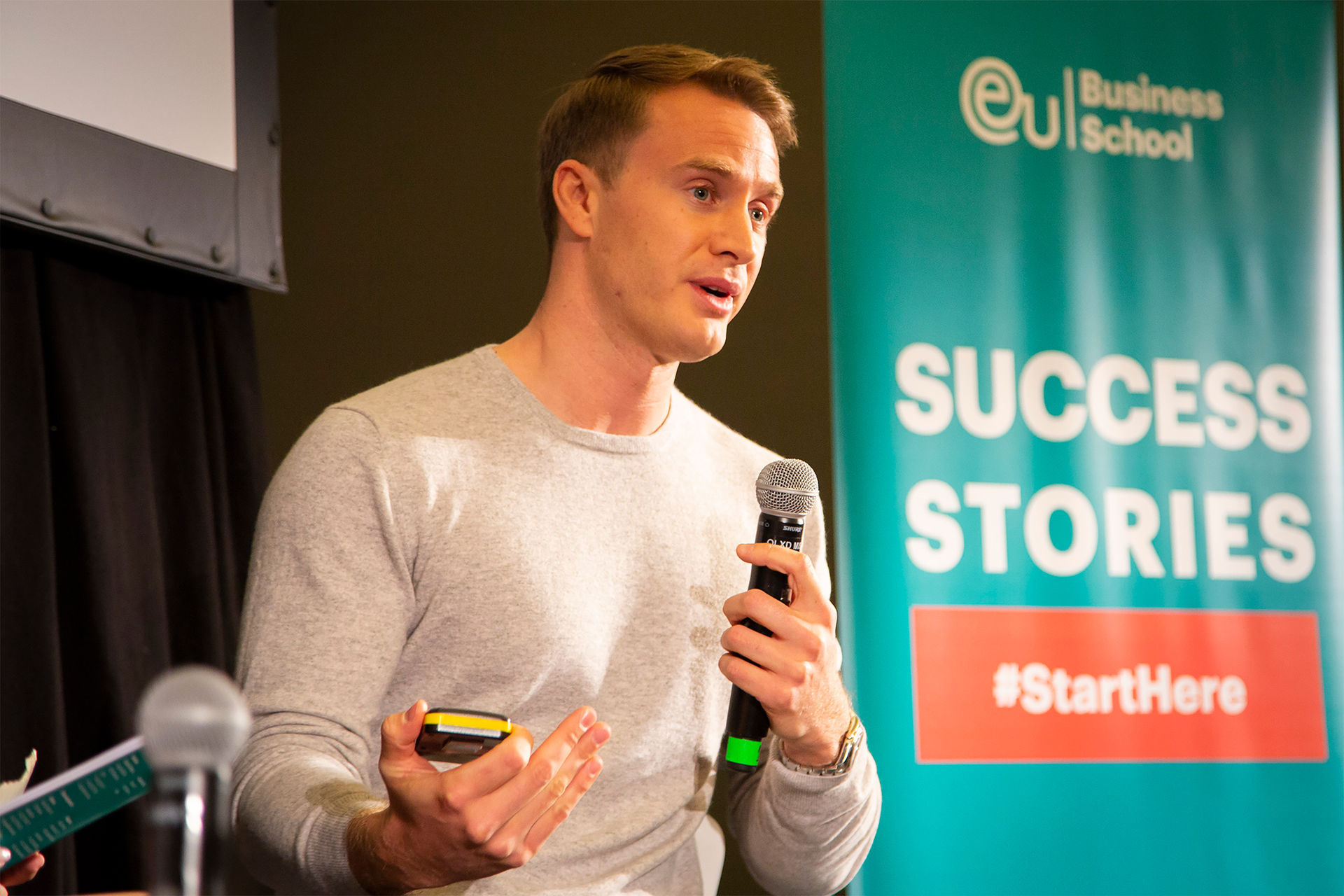 Other Programs That Might Interest You