BA (Hons) in
Business Management
(International Business)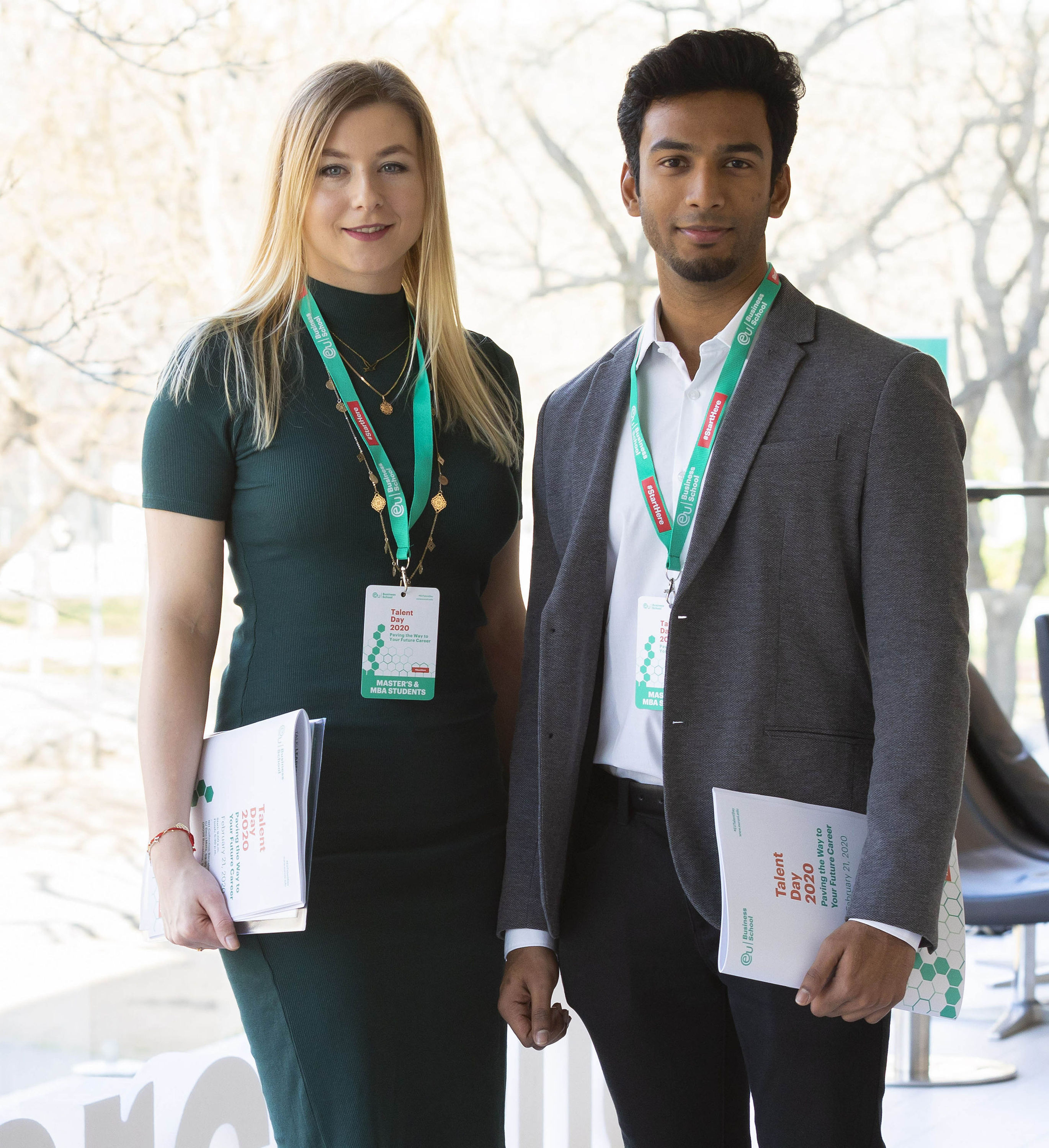 Upon the successful completion of any of EU's bachelor's degrees, graduates have a wide array of career options and business opportunities available to them. In response to the growing demand for flexible and entrepreneurial business professionals, EU's programs are designed to foster the skills required for a successful career in the international business arena.
EU's graduates possess an international mindset, multicultural awareness and are innovative thinkers. This makes them ideal candidates for positions at large, multinational companies and dynamic, disruptive entrepreneurs ready to start their own businesses.
Career Options
The BA (Hons) in Business Management with a pathway in international business provides students with the skillset they need to succeed in the increasingly globalized business world. Students who successfully complete this degree may be interested in the following job positions:
Purchasing Manager
Purchasing managers are responsible for creating and executing purchasing strategies within an organization. They will source and select vendors, negotiate prices and contractual terms and conditions, make orders, track deliveries and monitor and forecast future demand levels, among others. Building trust with suppliers and clearly communicating and detailing product technical information is key for success.
The skills required to become a purchasing manager include negotiation, data collection and analysis as well as leadership.
International Sales Manager
Selling products overseas is the responsibility of international sales managers. Usually in charge of a specific geographical area, they work to optimize their product's presence, distribution and sales abroad within budget and to achieve an organization's objectives. To succeed, these professionals need to have an in-depth understanding of the culture, laws and market dynamics of the country in which they are selling.
An international sales manager will have strong interpersonal and communication skills for establishing trust with clients. They will be analytical, proactive and detailed in research and good with numbers. Knowledge of finance is needed.
Business Development Manager
Business development managers will create and implement business plans to grow a company. They will look for opportunities in current markets by expanding to new sectors or will look for opportunities overseas. To succeed in international markets, knowledge of local culture, language, government regulations, competitors and markets are required. These professionals will look to expand the current client portfolio and make new contacts. Competitor and market information must be collected and analyzed by a professional within this area.
Analytical, communication, research and numerical skills are needed for the position of business development manager.
Program Manager
Program managers coordinate all projects that are taking place within an organization to ensure that they are aligned and will work toward accomplishing the organization's overriding long-term goals and mission statement. With a global vision of the strategic direction needed by an organization, program managers develop new project proposals and will request funding for their implementation as well as tracking current project progress. Knowledge of industry standards and the latest state-of-the-art processes and technology are needed.
Program managers require high project-management and leadership skills. These professionals must also be highly organized and possess strong written and verbal communication skills.
Areas of Work
The BA (Hons) in Business Management with a pathway in international business provides students with an in-depth knowledge of management and international operations. Graduates of this degree may be interested in working in the following sectors and professional areas:
Corporate Social Responsibility is the discipline through which organizations incorporate social actions into their business model to show stakeholders that they are socially accountable. Corporate social responsibility programs may include environmental initiatives, philanthropy, good work practices and volunteering, among others. These programs are increasingly in demand from consumers and employees who expect companies to give something back to the community and to aid society.
Taxation is a means through which governments levy money from country citizens, businesses and organizations to finance their activities. Types of taxation include income, corporate, inheritance, capital gains and property tax. Given the complexity and vast amounts of money involved in payments, tax consultants are highly paid professionals.
Project management is the application of methodologies and processes to ensure that project deadlines and outcomes are met within a specified timeframe and with a pre-determined budget and resources. As well as defining objectives and converting them into achievable deliverables, project management involves planning, people management, problem-solving and reporting.
International management consultants are employed by many sectors to help businesses flourish abroad. They typically develop strategies for international market expansion, having knowledge on local culture, economies and laws, assess a company's competitive advantage and evaluate risks using statistics and economic data. They may specialize in several areas such as production, sales, human resources and supply chain.
Top Programs to Pursue After Your Bachelor's Degree