BA (Hons) in
Business Management
(Supply Chain & Logistics)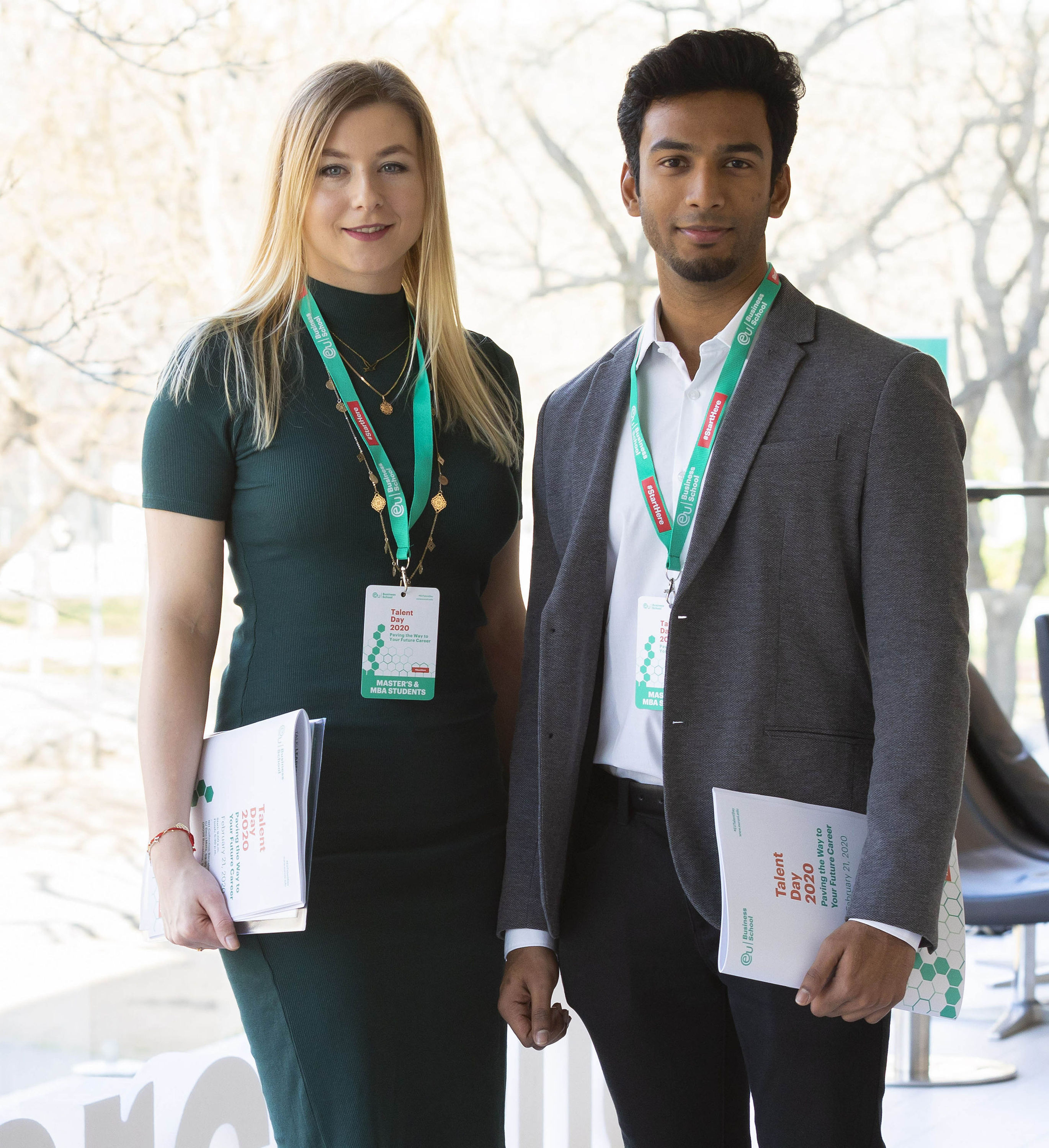 Upon the successful completion of any of EU's bachelor's degrees, graduates have a wide array of career options and business opportunities available to them. In response to the growing demand for flexible and entrepreneurial business professionals, EU's programs are designed to foster the skills required for a successful career in the international business arena.
EU's graduates possess an international mindset, multicultural awareness and are innovative thinkers. This makes them ideal candidates for positions at large, multinational companies and dynamic, disruptive entrepreneurs ready to start their own businesses.
Career Options
Skilled logistics and supply chain management are vital to running a successful global business. Students who graduate from this course can choose from any number of career paths, some of which have been listed below.
Operations Research Analyst
Operations research analysts are responsible for determining the optimal allocation of a company's assets and resources. These resources are dependent on the company and industry and may be anything from hard assets to labor. An analyst in this role is also responsible for determining the current and future costs associated with said resources.
Operations analysts need strong organizational skills and a thorough understanding of global trends in supply chain management. In addition, they should also be adept at logistics in order to coordinate and streamline processes within their companies.
Procurement Specialist
Also called purchasing managers, procurement specialists manage a company's vendor contracts. In addition to ensuring the company gets the best price possible, procurement specialists also negotiate contracts, bid on services, and develop cost-effective purchasing strategies.
Procurement specialists must have an excellent understanding of their associated market and be able to conduct research effectively. They also need solid communication skills, as they will be negotiating with and liaising between suppliers and their organization.
Client Relationship Manager
Client relationship managers build and maintain positive connections between a business and its clients. They are responsible for interfacing with customers in many ways, including complaint resolution, expanding the client base, conducting reviews to ensure customer satisfaction, and keeping clients updated on new products and services.
Professionals in this role must be strong, effective communicators with good customer service skills. They should also be open to collaboration and confident in a leadership role.
Supply Chain Manager
A manager in this role is responsible for supervising a company's overall supply chain and logistics operations. In addition to planning and implementing a company's overall supply chain strategy, supply chain managers also maintain relationships with vendors, solve production bottlenecks, and collaborate with other teams to determine the best vendors and distributors for their company's needs.
Supply chain managers require good organization and management skills, as well as a thorough understanding of the industry within which they are working.
Areas of Work
Students in the BA (Hons) in Business Management (Supply Chain & Logistics) program will build a highly in-demand skillset that employers in many industries find desirable. Here are just a few examples of possible industries for graduates of our program.
Operations management is a multidisciplinary field with strong ties to supply chain management and logistics. The primary goal for managers in this industry is to create and maintain the highest possible level of efficiency within their organizations. They are responsible for converting resources and labor into goods and services as efficiently as possible. Duties such as workflow design and supervision, procurement, and improving overall sustainability through changes in resource consumption are also aspects of operations management.
Supply chain management is a broad field with many potential avenues of employment. Many supply chain managers work in planning and logistics roles in areas such as production, human resources, and transportation. Others have supervisory roles in manufacturing. Still others are involved in sourcing and purchasing. There are further opportunities in areas such as finance, IT, and project management.
Quality management is concerned with monitoring tasks and operations in order to produce or provide the best products or services possible. The foundational philosophy in this field is that long-term success is rooted in customer loyalty and satisfaction. Roles in quality management differ based on industry, but may involve planning, logistics, quality assurance, quality control, and quality improvement.
Positions in the field of international trade often combine principles of logistics and supply chain management. International trade comprises a substantial percentage of most countries' GDP and has far-reaching social and political effects. Sustainability is also an increasingly important consideration, both in terms of resource use and emissions. A strong understanding of both supply chain systems and logistics is crucial for anyone working in international trade.
Top Programs to Pursue After Your Bachelor's Degree