BA - Bachelor of Arts in
International Relations
Duration
Six semesters/three years
Start dates
October, February, June & July
Overview
This program combines a global international relations outlook with the practical skills of business thinking. As corporations expand and blur national boundaries, they operate in a more complex landscape. This specialization provides a solid knowledge of the global economic environment recognizing politics, cross-cultural values and ethics as key components. Students who complete this program are trained to apply a global mindset and creative thinking to conflict management and resolution while considering growth and the bottom line.
Degree Awarded
A bachelor's degree from EU Business School Switzerland which is internationally accredited by ACBSP, IACBE, IQA and certified by eduQua.
A state-recognized university bachelor's degree awarded by Universidad Católica San Antonio de Murcia (UCAM), Spain, (título propio).
Learning From Leaders
Events that introduce EU students to globally successful leaders are a fundamental aspect of our approach to providing the business education that will kick start your career.
At this exclusive event, member of the European parliament Guy Verhofstadt discussed the challenges facing the European project with EU students.
Benefits of Studying a Bachelor's

Visit leading
companies
to see how successful companies really work

Gain guest
speaker insights
in class and at exclusive EU events

Develop innovative
thinking
Why Online?
Online education offers the ideal solution for professionals searching for quality education that can be conveniently adapted to busy lives. The online campus offers an international, flexible, and hands-on learning experience guided by expert academics, entrepreneurs and business leaders from around the world.
Convenience and flexibility are key, as online students are not confined to specific campuses or classrooms and still receive the same quality of education as their on-campus peers. Students can organize their studies around their professional and personal commitments and can attend scheduled webinars from anywhere or watch recorded sessions later at their convenience. Students can connect with multicultural classmates from around the globe and can participate in optional on-campus weeks at EU´s campuses in Barcelona, Geneva and Munich.
Faculty
EU's faculty is composed of highly qualified academics, entrepreneurs, consultants and business leaders.
All courses are taught by lecturers with a wealth of practical experience in their fields. Our teaching staff create a personalized and interactive learning environment that promotes and fosters the skills and knowledge required for a successful career in business. The caliber of the faculty and a culture that values and rewards an entrepreneurial spirit are what make EU Business School stand out.
During my time at EU Business School, lecturers always worked closely with students. You always had someone to discuss your questions and ideas with. I really enjoyed this very hands-on teaching approach.
Christoph Kastenholz, BBA
Germany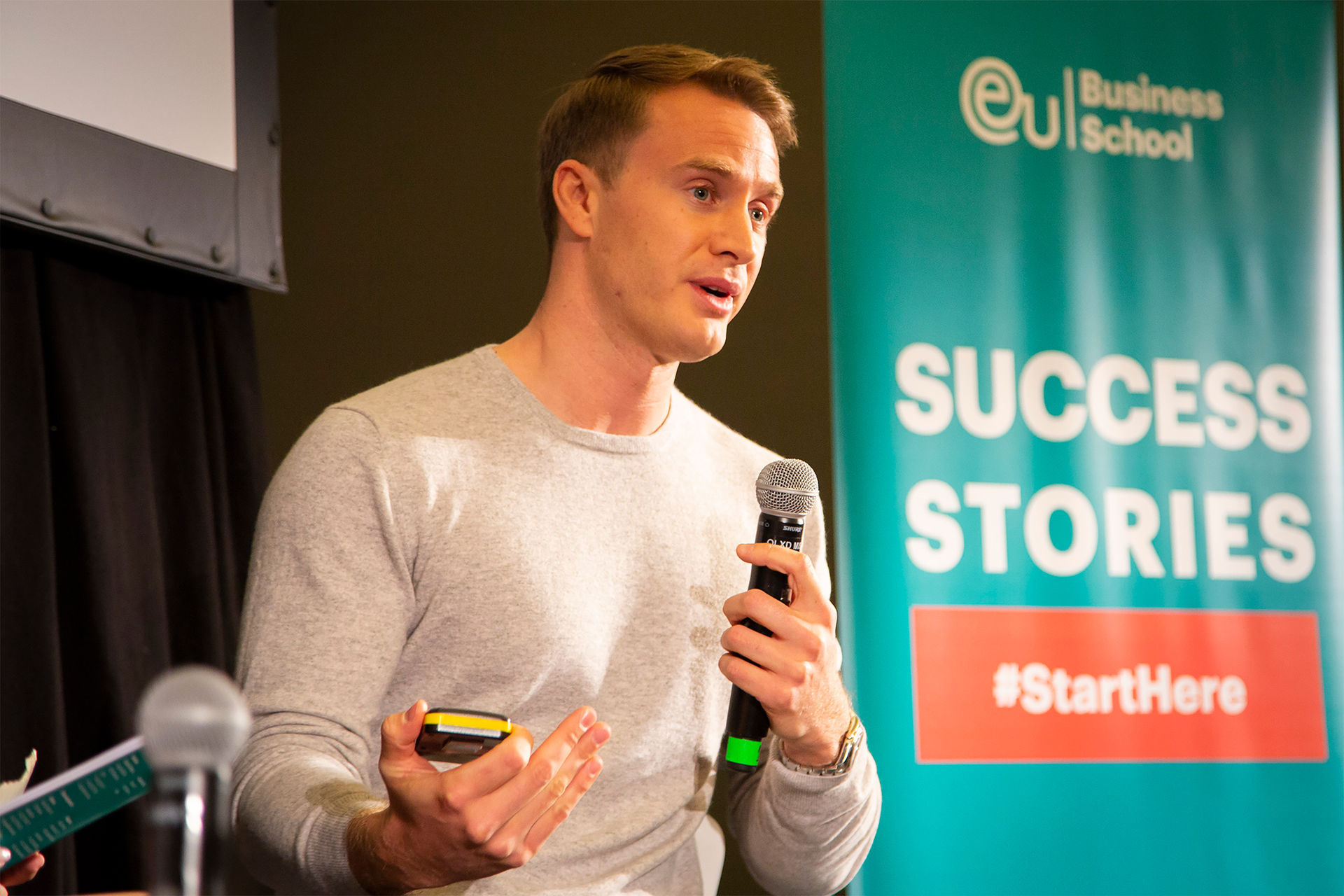 Other Programs That Might Interest You