BA - Bachelor of Arts in
Sports Management
Duration
Six semesters/three years
Start dates
October, February, June & July
Overview
International sponsorship and corporate competition have transformed sports into a multibillion-euro industry. International sports have set trends and redefined boundaries in international politics and cross-cultural communication, as well as trademark rights and financial models. This field requires professionals with specific sports management skills combined with an entrepreneurial mindset and deep business and financial understanding. Students acquire specific skills to meet the challenges of this competitive environment through courses in negotiation, sponsorship and broadcasting, among others.
Degree Awarded
A bachelor's degree from EU Business School Switzerland which is internationally accredited by ACBSP, IACBE, IQA and certified by eduQua.
A state-recognized university bachelor's degree awarded by Universidad Católica San Antonio de Murcia (UCAM), Spain, (título propio).
COO of Manchester City F.C. Omar Berrada is an alumnus of EU Business School. He gave a fascinating behind-the-scenes account of this legendary club and gave tips to EU students about how to start a career in the football industry.
Benefits of Studying a Bachelor's

Learn the latest
industry trends

Participate in
group projects
and learn to work in a team

Study cases
to prepare you for real-world business
Why Online?
Online education offers the ideal solution for professionals searching for quality education that can be conveniently adapted to busy lives. The online campus offers an international, flexible, and hands-on learning experience guided by expert academics, entrepreneurs and business leaders from around the world.
Convenience and flexibility are key, as online students are not confined to specific campuses or classrooms and still receive the same quality of education as their on-campus peers. Students can organize their studies around their professional and personal commitments and can attend scheduled webinars from anywhere or watch recorded sessions later at their convenience. Students can connect with multicultural classmates from around the globe and can participate in optional on-campus weeks at EU´s campuses in Barcelona, Geneva and Munich.
Faculty
EU's faculty is composed of highly qualified academics, entrepreneurs, consultants and business leaders.
All courses are taught by lecturers with a wealth of practical experience in their fields. Our teaching staff create a personalized and interactive learning environment that promotes and fosters the skills and knowledge required for a successful career in business. The caliber of the faculty and a culture that values and rewards an entrepreneurial spirit are what make EU Business School stand out.
During my time at EU Business School, lecturers always worked closely with students. You always had someone to discuss your questions and ideas with. I really enjoyed this very hands-on teaching approach.
Christoph Kastenholz, BBA
Germany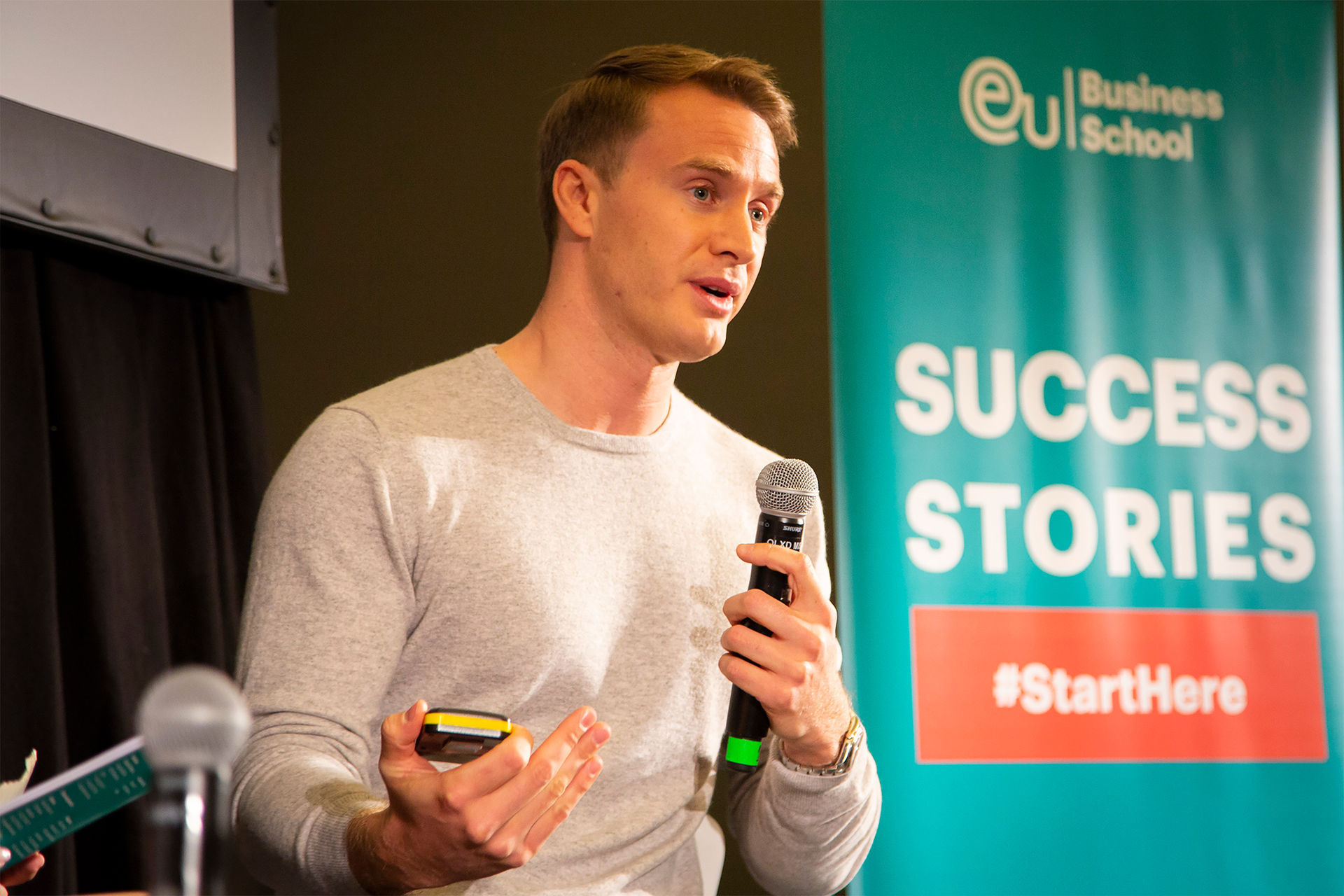 Other Programs That Might Interest You