EBBA - Executive Bachelor of
Business Administration
*The EBBA is the intensive component of an integrated two-year program that allows professionals to earn a master's or MBA.
Overview
This program is designed for candidates with at least five years of professional experience at a middle or senior management level who do not have a bachelor's degree. This intensive program omits courses that are redundant, thanks to the student's hands-on managerial experience, and focuses on expanding theoretical knowledge and broadening skill sets. Students are thoroughly prepared to continue this two-year integrated program and undertake a master's or MBA at EU Business School.
---
Note:
We are applying an innovative
on-campus hybrid learning
approach which prioritizes classes on campus and combines the best of face-to-face and virtual learning. We are offering several on-campus start dates and the opportunity for students to begin online and come to campus later. Alternatively, students can study 100% online.
DISCOVER OUR UPCOMING START DATES »
Degree Awarded
A bachelor's degree from EU Business School Switzerland which is internationally accredited by ACBSP, IACBE, IQA and certified by eduQua.
Benefits of Studying an EBBA

Take your experience
into account and omit unnecessary courses


Why Geneva?
Studying the Executive Bachelor of Business Administration (EBBA) in Geneva allows students to benefit from proximity to the Swiss capital's remarkable concentration of outstanding intergovernmental organizations, financial institutions and the headquarters of multinational companies. It is home to the highest number of international organizations in the world, including the United Nations, the World Trade Organization, the World Health Organization and the Red Cross. EU students are given an insider's glimpse of the workings of these world-famous organizations and institutions during company visits and networking events.
The diverse and international community in Geneva allows students to gain a global mindset and expand their cultural awareness during their time at EU. These soft skills are essential for any future business leader's repertoire and are highly desirable traits in the international job market. Geneva's combination of tranquility, diversity and business excellence makes this city a perfect location to gain a business education.
Campus Facilities
Faculty
EU's faculty is composed of highly qualified academics, entrepreneurs, consultants and business leaders.
All courses are taught by lecturers with a wealth of practical experience in their fields. Our teaching staff create a personalized and interactive learning environment that promotes and fosters the skills and knowledge required for a successful career in business. The caliber of the faculty and a culture that values and rewards an entrepreneurial spirit are what make EU Business School stand out.
During my time at EU Business School, lecturers always worked closely with students. You always had someone to discuss your questions and ideas with. I really enjoyed this very hands-on teaching approach.
Christoph Kastenholz, BBA
Germany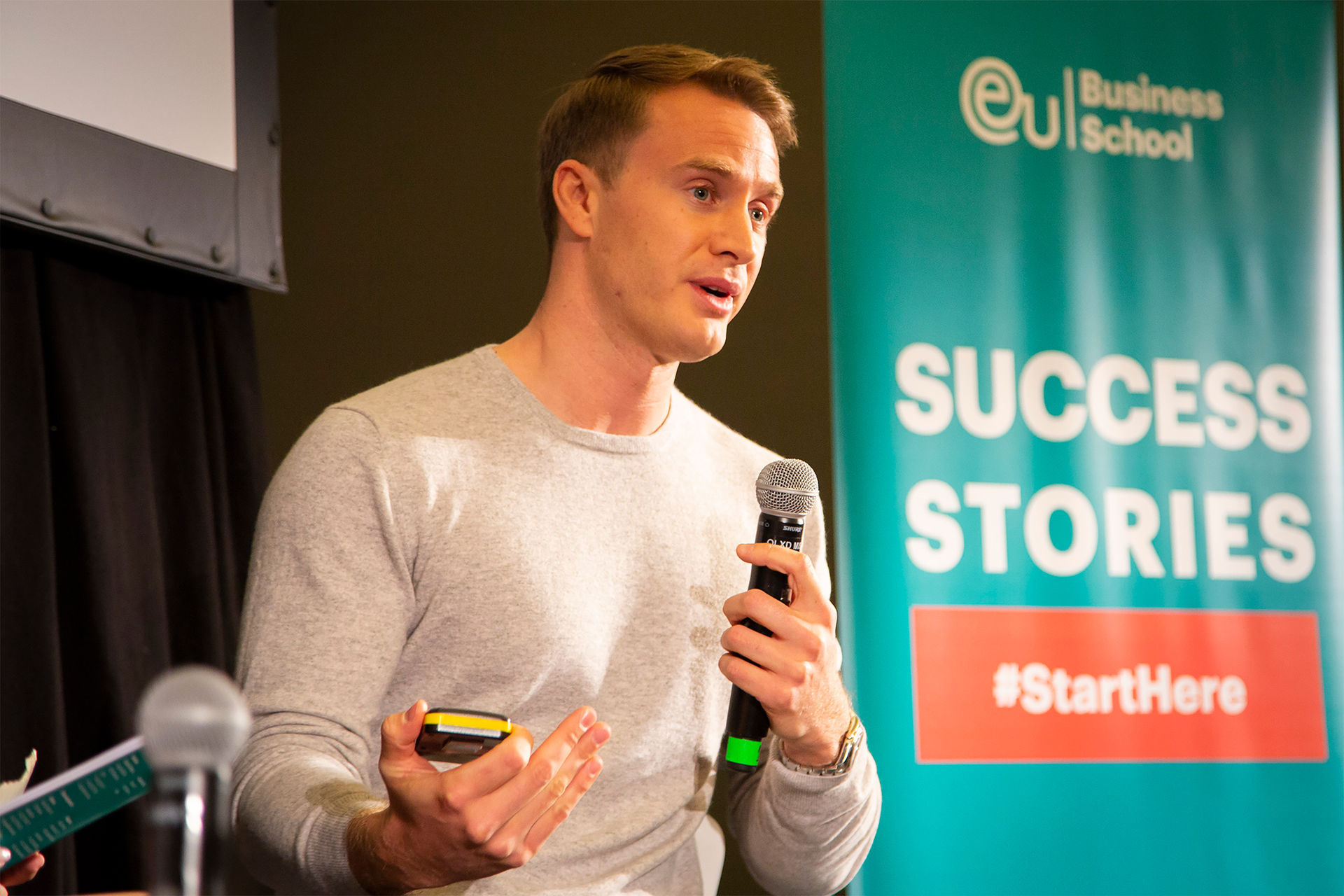 Other Programs That Might Interest You