Duration
Three terms/one year (full time) or six terms/two years (part time)
Overview
Growing businesses need to adapt to environmental and technological changes. This major prepares students for the challenges of establishing and growing a business in today's dynamic climate. EU will help students build the framework for their new venture and provide them with the skills necessary to become an entrepreneurial leader. Students will develop key capabilities for success in the areas of new product and service development as well as small and family business management.
---
Note:
From fall 2020 onward, we will be back on campus. We will apply an innovative on-campus hybrid learning approach. Our flexible on-campus hybrid methodology prioritizes classes on campus and combines the best of face-to-face and virtual learning.
LEARN MORE »
Degree Awarded
A state-recognized university MBA degree accredited by Universidad Católica San Antonio de Murcia (UCAM), Spain, (título propio).
An MBA degree from EU Business School Switzerland which is internationally accredited by ACBSP, IACBE, IQA and certified by eduQua.
Learning From Leaders
Events that introduce EU students to globally successful leaders are a fundamental aspect of our approach to providing the business education that will kick start your career.
Co-founder of Starbucks, Zev Siegl, went on to found numerous other businesses and mentors entrepreneurs around the world to achieve their goals. He shared his insights into finding success as an entrepreneur with EU students.
To see the other business leaders who have given conferences at EU, click here.
Dual Qualification
Students studying an EU MBA program have the opportunity to earn a second distinct qualification, a state-accredited degree from the University of Roehampton in London, U.K. Students with less than two years' professional experience may earn a U.K. state-accredited MSc in International Management while students with more than two years' experience may earn a U.K. state-accredited MBA. For both degrees, students are required to complete 120 ECTS. This is achieved through the completion of a final EU business competency simulation and a University of Roehampton dissertation in addition to the regular EU MBA coursework. Both qualifications can be earned in one year of full-time study or two years, part-time.
Benefits of Studying an MBA

Foster entrepreneurial skills
and start your own company

International
networking
with classmates, lecturers and business professionals

Gain a global
perspective
by studying in a diverse and multicultural environment
Why Montreux?
Studying an MBA in Entrepreneurship at EU Montreux gives students the opportunity to study in a city where sports, music and business converge. The charming and historic city sits on the shores of Lake Geneva with views of the Alps and is famously host to the world-famous Montreux Jazz Festival.
Students from all over the world choose to study business in Montreux thanks to the beautiful surroundings, and the endless array of amenities for sports from sailing to skiing. The Lake Geneva region is also notable for its extraordinary number of major institutions and multinationals, as well as the numerous technology companies and startups which flourish here. This provides students with fantastic opportunities for networking and building contacts, as well as visiting leading companies and institutions as part of EU's commitment to experiential learning. In addition, students will quickly feel at home in Montreux's close-knit, culturally diverse and multilingual community.
Campus Facilities
Faculty
EU's faculty is composed of highly qualified academics, entrepreneurs, consultants and business leaders.
All courses are taught by lecturers with a wealth of practical experience in their fields. Our teaching staff create a personalized and interactive learning environment that promotes and fosters the skills and knowledge required for a successful career in business. The caliber of the faculty and a culture that values and rewards an entrepreneurial spirit are what make EU Business School stand out.
One of the main advantages here at EU is the lecturers. They have real-life business experience and the majority of them work at multinationals at an executive level.
Jose David Camero, MBA in Entrepreneurship
Colombia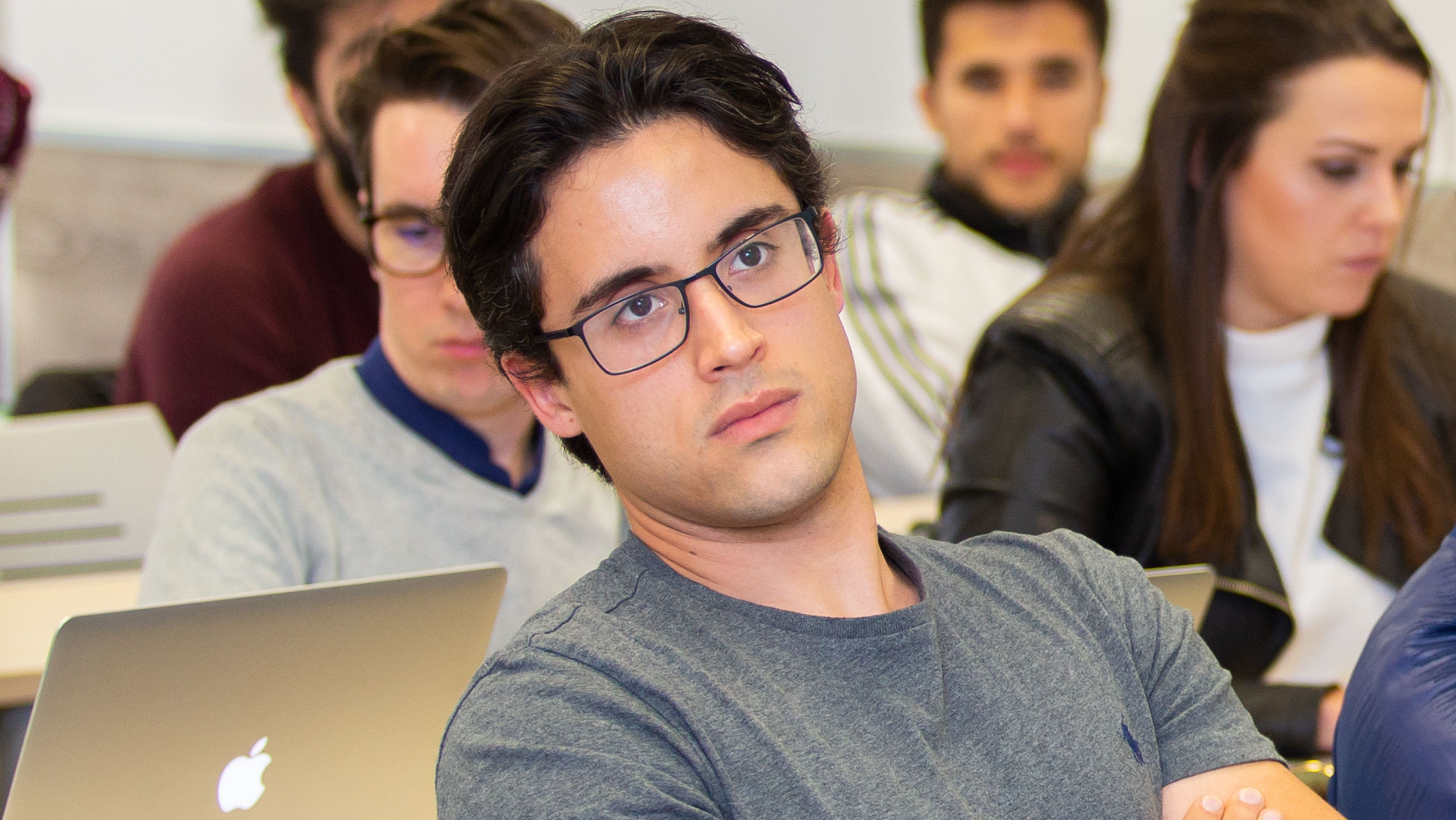 Other Programs That Might Interest You