Master of Business
Administration (MBA)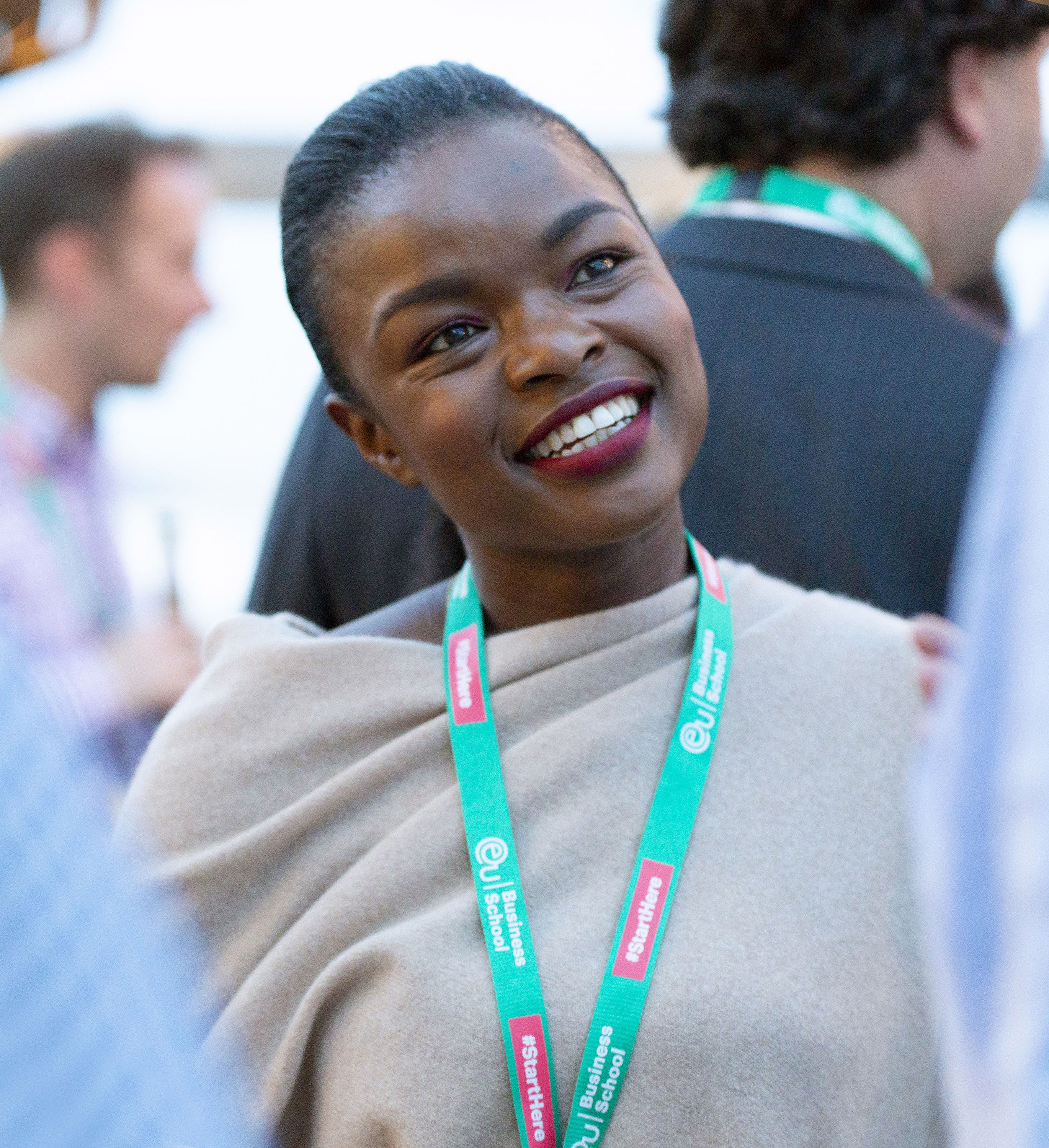 Upon the successful completion of any of EU's master's degrees, graduates have a wide array of career options and business opportunities available to them. In response to the growing demand for flexible and entrepreneurial business professionals, EU's programs are designed to foster the skills required for a successful career in the international business arena.
EU's graduates possess an international mindset, multicultural awareness and are innovative thinkers. This makes them ideal candidates for positions at large, multinational companies and dynamic, disruptive entrepreneurs ready to start their own businesses.
Career Options
Upon completion of EU's MBA, students are able to work in various fields of international business and possess the essential skills to start their own business ventures. Some of our graduates have held some of the following positions:
Marketing Manager
Marketing managers are responsible for planning, creating and implementing marketing campaigns for products, brands and organizations. Their portfolio will include various brands or product lines which are managed by their reports. Their tasks include market segmentation, research, promotion, advertising and reporting as well as budgeting and competitor benchmarking, among others. The end goal of a marketing manager is to ensure that a product is relevant and reaches customers for market success and profitability.
A marketing manager will need good communication and presentation skills as well as knowledge in finance and data analysis.
International Business Analyst
International business analysts help companies successfully expand into foreign markets and/or grow their business abroad. They work across a multitude of sectors. As part of their job function, they will undertake financial analyses, research local laws and regulations, carry out market research, develop business plans and strategies and make project proposals to fulfill an organization's objectives abroad. International business analysts will undertake risk analysis. They also manage and monitor projects and may take the project lead. They are highly organized professionals with skills in research.
International business analysts will have excellent communication, computer, analytical and project management skills.
Digital Growth Manager
Digital growth managers are in charge of the development and implementation of digital strategies that will increase traffic to an organization's website and generate online sales. Their main task is to optimize customer conversion (CRO). These professionals are in charge of managing and developing the company website and online shop, and they will be involved in content creation and design. They are also responsible for campaign management and will be proficient in SEO, SEM and PPC. They will constantly look for new growth opportunities across digital channels and will use testing for conversion optimization. Data analysis is key to this job position.
Digital growth managers have solid knowledge of digital marketing. They are analytical and creative.
Senior Product Manager
Senior product managers work with product managers within the marketing department of an organization. They are in charge of the marketing actions of a specific product or product line and will ensure that it meets pre-established objectives set by management within a predetermined budget. Their tasks include tracking market share, creating and implementing brand actions including promotional campaigns, reviewing market research and reporting, among others.
To succeed, a product manager will need good interpersonal skills, analytical competence, knowledge of finance as well as creativity and imagination.
Areas of Work
Having completed an MBA signals to potential employers that the graduate posesses skills to work in various different fields and industries. Here are just some of the areas a graduate could work in:
Consumer marketing comprises the creation and promotion of products to the end consumer. Functions within this discipline include market research, data analysis, creation of promotional campaigns, advertising, budgeting and product development, among others. The aim of consumer marketing is to positively differentiate the organization's product from others and to create and defend a unique brand positioning for growth in market share.
International business development is in charge of identifying international markets for company growth. They will research international markets and create and implement international business strategies in accordance to company objectives. Professionals in this field work in a global context and need to understand and comply with local government policies and regulations as well as have a multicultural understanding for success.
Overseas Economic and Trade Offices act on behalf of governments in foreign countries to promote and detect business opportunities overseas. These entities will gather information and prepare commercial reports on opportunities in the destination country and will respond to company queries about export opportunities. They will also support local companies abroad. Their tasks also include organizing promotional events such as trade fairs and exhibitions and networking to build business contacts.
Corporate communication manages the external communication of an organization. Its aim is to create a positive image for the company among stakeholders. Tasks include writing and editing press releases and issuing information about the company including financial reports to stakeholders, among others. This department will work closely with top management and will deal with the press in company matters. Professionals within this area are key in crisis management and reputation management. Internal communication may also fall under the responsibility of this area.
Other Programs with Similar Career Opportunities