MSc in International Management
Overview
The MSc is available as a one-year, full-time or two-year, part-time program. It is designed for aspiring professionals with less than two years of work experience.
The knowledge and skills gained during the MSc program will provide a solid foundation for careers in all sectors. Students will learn the crucial elements of business and management while developing the acumen required to conduct business matters on an international scale, understanding principles, cultures and languages.
Students of the MSc program will develop their business personalities and hone their management skills through lectures, company visits, seminars, workshops, individual assignments, group projects, case studies and business simulations. They will discuss topics integral to the modern international business environment while taking an in-depth look at subjects ranging from marketing to economics. The program includes core and specialization courses culminating with a Management Research Methods module and dissertation.
Within the MSc in International Management degree path, students also earn an EU Business School Certificate of Advanced Studies in one of these 11 majors:
• International Business
• Communication & Public Relations
• International Marketing
• Global Banking & Finance
• Leisure & Tourism Management
• Entrepreneurship
• Digital Business
• Sports Management
• Human Resources Management
• Design Management
• Blockchain Management
---
Note:
We are applying an innovative
on-campus hybrid learning
approach which prioritizes classes on campus and combines the best of face-to-face and virtual learning. We are offering several on-campus start dates and the opportunity for students to begin online and come to campus later. Alternatively, students can study 100% online.
DISCOVER OUR UPCOMING START DATES »
Degree Awarded
A state-accredited MSc in International Management from the University of Roehampton in London, U.K.
A Certificate of Advanced Studies from EU Business School Switzerland in the selected major.
Learning From Leaders
Events that introduce EU students to globally successful leaders are a fundamental aspect of our approach to providing the business education that will kick start your career.
Helena Hedblom, CEO of mining company Epiroc, explained to EU students the importance of preparation and planning in successfully steering a global company through an international crisis. Sharing her experience, Helena demonstrated how management principles played out in her response to the recent pandemic.
Benefits of Studying a Master's

International
networking
with classmates, lecturers and business professionals

Gain guest
speaker insights
in class and at exclusive EU events

Improve
critical-thinking skills
and learn to be a
problem-solver
Why Munich?
Studying an MSc in International Management in Munich allows students to expand their business knowledge in the economic powerhouse of Germany. The vibrant Bavarian capital is home to numerous major multinational company headquarters including BMW and Allianz, as well as a flourishing startup scene, and is also actively pursuing initiatives to provide a greener, more sustainable living environment.
Munich may be famous for its annual Oktoberfest festival, but it has so much more to offer students wishing to study business. The city energetically promotes and supports innovative startups and tech companies, making it an ideal place for future entrepreneurs to gain knowledge, get involved and to set up new and forward-thinking ventures. Munich also offers students a superb array of sports, outdoor adventures, socializing and entertainment opportunities, ensuring a well-rounded student experience.
Campus Facilities
Faculty
EU's faculty is composed of highly qualified academics, entrepreneurs, consultants and business leaders.
All courses are taught by lecturers with a wealth of practical experience in their fields. Our teaching staff create a personalized and interactive learning environment that promotes and fosters the skills and knowledge required for a successful career in business. The caliber of the faculty and a culture that values and rewards an entrepreneurial spirit are what make EU Business School stand out.
EU prepared me for taking on future challenges and also helped me a lot with networking. Actually, it was here at EU, through their networking events, that I got offered my current position.
Carla Solimano, Master in Digital Business
Peru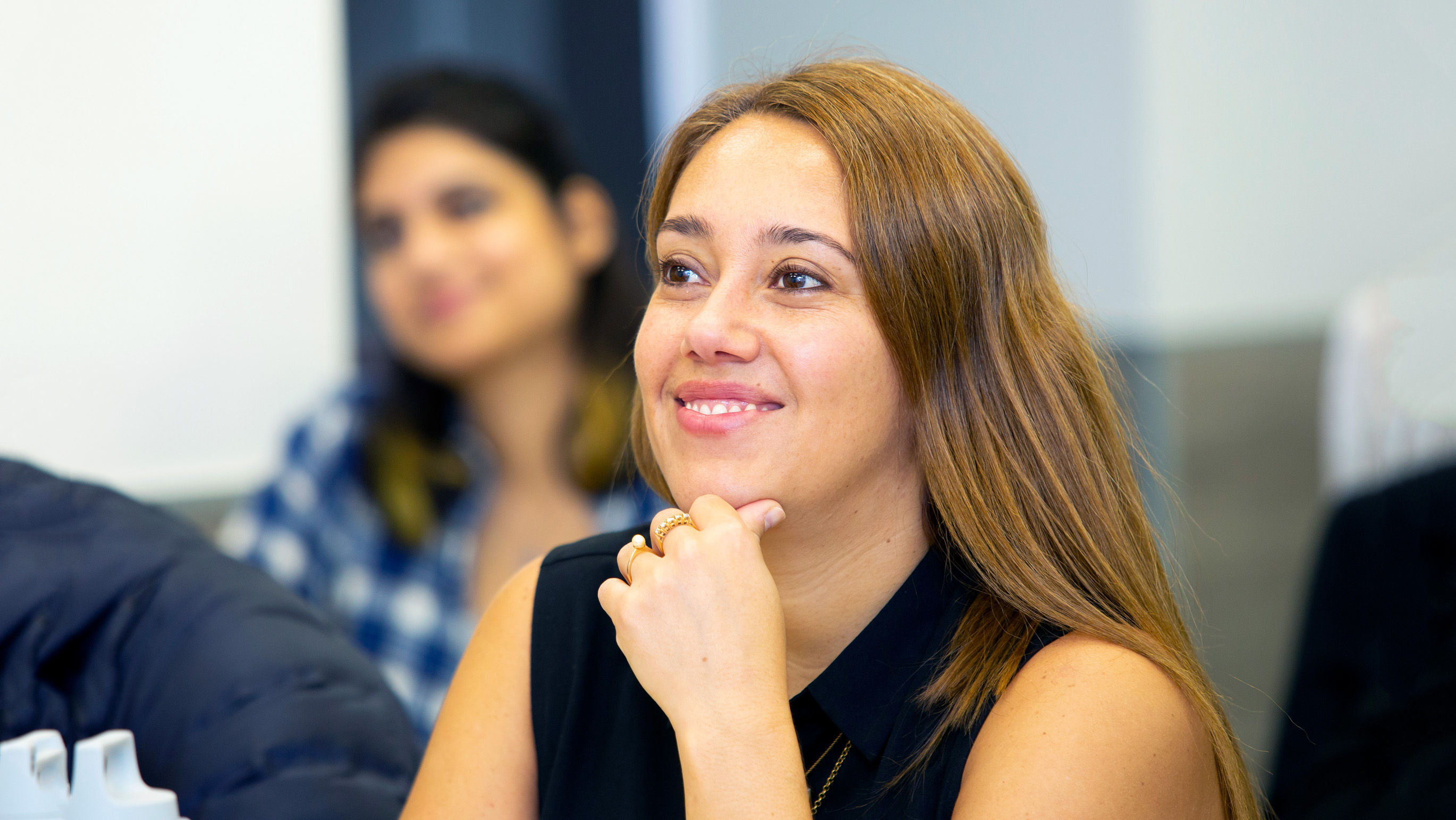 Other Programs That Might Interest You