Master in Digital Business
Overview
Digital transformation is no longer a future paradigm, but a key reality. The business world is becoming digitalized at an astounding pace and companies actively seek digital visionaries to leverage their expertise and insight into any corporation that seeks to stay competitive. This program explores the theoretical and practical foundations, implementation and business models that make up digital business and delivers all key competencies required in the corporate world today.
---
Note:
We are applying an innovative
on-campus hybrid learning
approach which prioritizes classes on campus and combines the best of face-to-face and virtual learning. We are offering several on-campus start dates and the opportunity for students to begin online and come to campus later. Alternatively, students can study 100% online.
DISCOVER OUR UPCOMING START DATES »
Degree Awarded
A state-recognized, university master's degree awarded by Universidad Católica San Antonio de Murcia (UCAM), Spain, (título propio).
A master's degree from EU Business School Switzerland which is internationally accredited by ACBSP, IACBE, IQA and certified by eduQua.
Learning From Leaders
Events that introduce EU students to globally successful leaders are a fundamental aspect of our approach to providing the business education that will kick start your career.
Kris Naudts, CEO of Culture Trip, and Stijn Christiaens, Co-Founder of Collibra, spoke to EU students about their journeys building globally successful digital businesses, being agile and pushing the limits of existing business models.
Benefits of Studying a Master's

Gain specialist
knowledge
to excel in your chosen profession

Learn from leaders
to gain a privileged understanding of leadership in business

Visit leading
companies
to see how successful companies really work
Why Montreux?
Studying a Master in Digital Business at EU Montreux gives students the opportunity to study in a city where sports, music and business converge. The charming and historic city sits on the shores of Lake Geneva with views of the Alps and is famously host to the world-famous Montreux Jazz Festival.
Students from all over the world choose to study business in Montreux thanks to the beautiful surroundings, and the endless array of amenities for sports from sailing to skiing. The Lake Geneva region is also notable for its extraordinary number of major institutions and multinationals, as well as the numerous technology companies and startups which flourish here. This provides students with fantastic opportunities for networking and building contacts, as well as visiting leading companies and institutions as part of EU's commitment to experiential learning. In addition, students will quickly feel at home in Montreux's close-knit, culturally diverse and multilingual community.
Campus Facilities
Faculty
EU's faculty is composed of highly qualified academics, entrepreneurs, consultants and business leaders.
All courses are taught by lecturers with a wealth of practical experience in their fields. Our teaching staff create a personalized and interactive learning environment that promotes and fosters the skills and knowledge required for a successful career in business. The caliber of the faculty and a culture that values and rewards an entrepreneurial spirit are what make EU Business School stand out.
EU prepared me for taking on future challenges and also helped me a lot with networking. Actually, it was here at EU, through their networking events, that I got offered my current position.
Carla Solimano, Master in Digital Business
Peru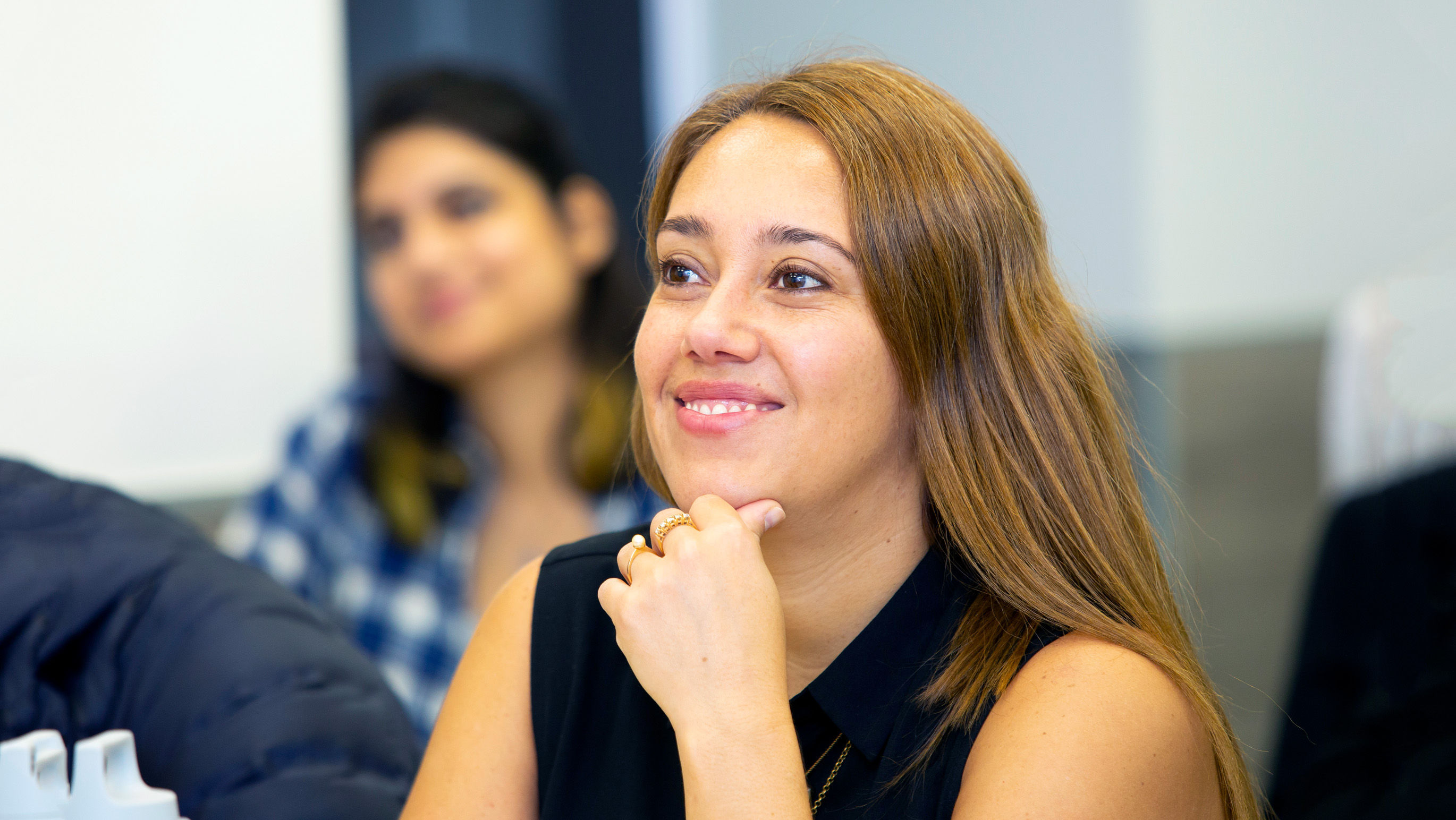 Other Programs That Might Interest You