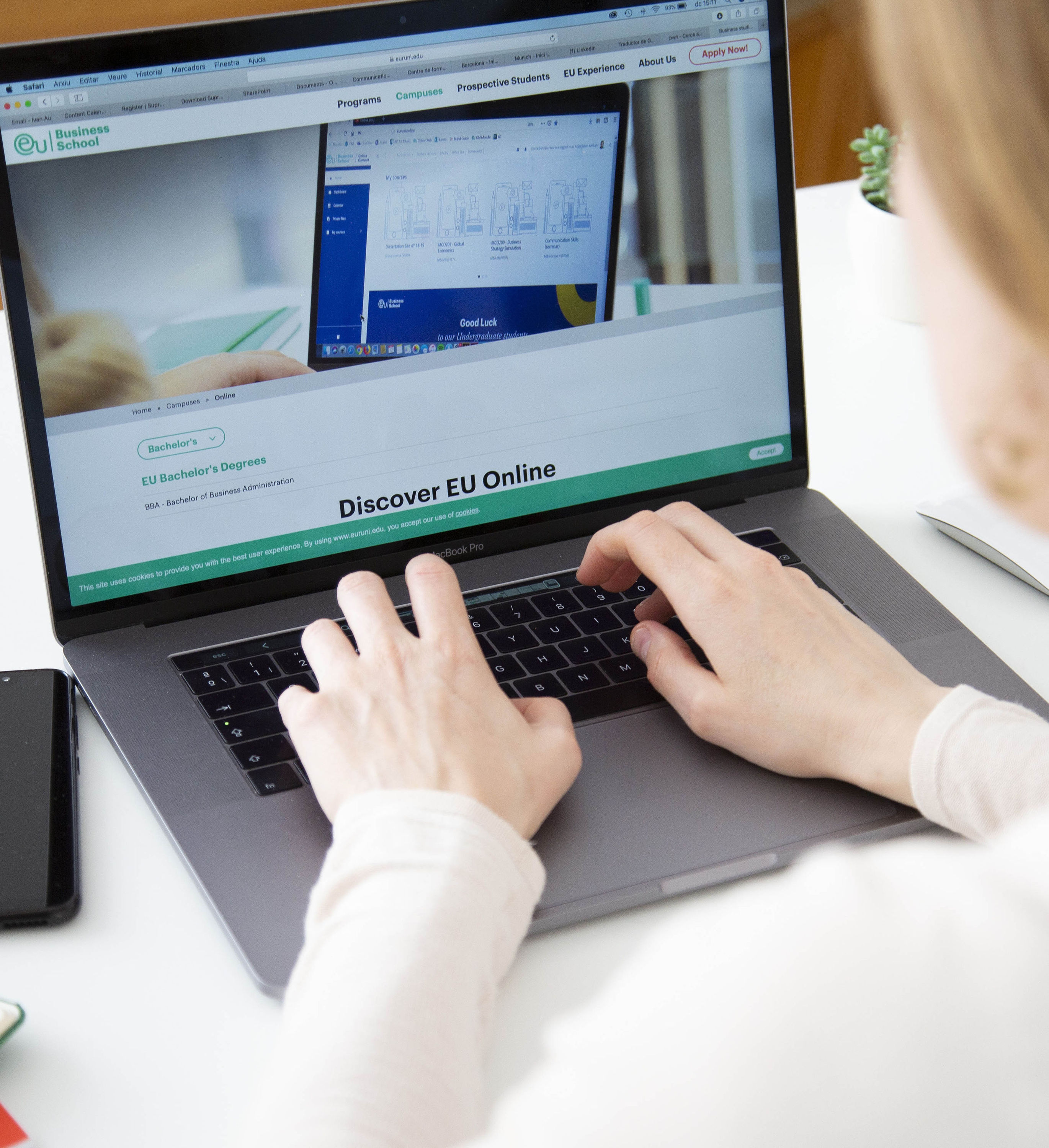 The admission process at EU Business School is clear and straightforward.
Applicants must fulfil specific academic and English language requirements to be eligible for admittance into their chosen program.
Admission Process for
Business Boot Camp
If you are interested in attending our summer school, please see the application requirements below. Our program coordinator is also available to help you with any queries you might have.



3. Arrive and join
the EU Summer Experience!
AGE REQUIREMENTS
You must be at least 18 years old to apply.

MINIMUM ENGLISH REQUIREMENTS
Proof of English level: TOEFL score 80 (internet-based), 213 (computer-based); IELTS score 6.0; CAE B2 with a minimum score of 169; native English speaker or equivalent.
Please see the documentation section below to find out about the documents required for your application.
All applicants should submit the following documents in order to complete the application process:
1 completed application form (if the application was not filled in online)
University transcripts
Business Summer School takes place in July on our Barcelona campus.
Start dates:
How much will I have to pay for tuition?
Please visit the Business Boot Camp fees section on our website.
I have been accepted at EU Business School. What should I do next?
Make the advance payment which confirms your intention to come to our Summer School. Upon receipt, we will send you a letter of confirmation of your enrollment.
I have made the advance payment. What should I do next?
The program coordinator will contact you to offer assistance and answer any other questions that you might have.
How do I pay tuition fees?
Students can pay their tuition fees via bank transfer or credit card. Once we receive the completed application, the program coordinator will send the information about tuition fee payments.
I have paid my fees and have received a visa. What happens next?
Our project coordinator will contact you and send you the agenda of this year's Summer School. This includes information about health insurance and accommodation.
How do I find out about accommodation?
Half-board accommodation is included in the summer school fees. We inform our students of their accommodation arrangements one month prior to the course start. For more information, please contact our program coordinator.
Do I need health insurance?
Health insurance is mandatory in most European countries. The fees for our program include student health insurance. Please do not hesitate to contact the program coordinator if you need any assistance.