BA (Hons) in
Business (Management)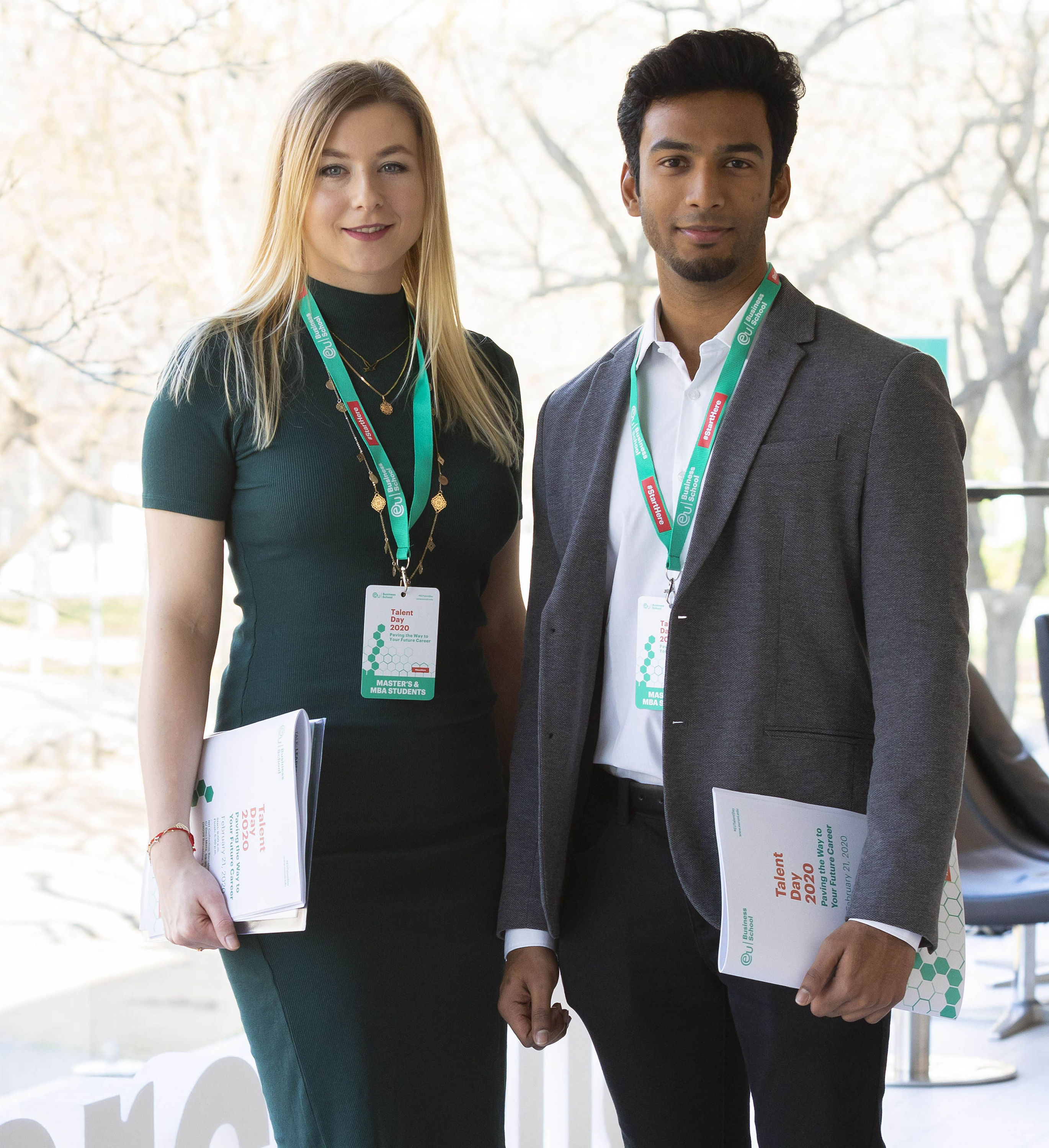 Upon the successful completion of any of the bachelor's degrees available at EU, graduates have a wide array of career options and business opportunities available to them. In response to the growing demand for flexible and entrepreneurial business professionals, our programs are designed to foster the skills required for a successful career in the international business arena.
EU's graduates possess an international mindset, multicultural awareness and are innovative thinkers. This makes them ideal candidates for positions at large, multinational companies and dynamic, disruptive entrepreneurs ready to start their own businesses.
Career Options
Due to the broad spectrum of subjects studied and the solid grounding students acquire in fundamental business concepts, ideas, practices and methodologies in this program, career opportunities for students are numerous. Students who successfully complete this degree may be interested in the following job positions:
Program Manager
Program managers coordinate all projects that are taking place within an organization to ensure that they are aligned and will work toward accomplishing the organization's overriding long-term goals and mission statement. With a global vision of the strategic direction needed by an organization, program managers develop new project proposals and will request funding for their implementation as well as tracking current project progress. Knowledge of industry standards and the latest state-of-the-art processes and technology are needed.
Program managers require high project-management and leadership skills. These professionals must also be highly organized and possess strong written and verbal communication skills.
Business Development Manager
Business development managers will create and implement business plans to grow a company. They will look for opportunities in current markets by expanding to new sectors or will look for opportunities overseas. To succeed in international markets, knowledge of local culture, language, government regulations, competitors and markets are required. These professionals will look to expand the current client portfolio and make new contacts. Competitor and market information must be collected and analyzed by a professional within this area.
Analytical, communication, research and numerical skills are needed for the position of business development manager.
Service Manager
Service managers manage an organization's service department which is responsible for customer service relations. Their aim is to provide an excellent service to clients to establish a long-lasting sales relationship. In charge of teams, a service manager will ensure that departmental and sales goals are met and that their team members possess the necessary product and service knowledge to carry out their tasks effectively. They will also need to know industry regulations, constraints and laws for compliance. A service manager will also assist with administrative tasks and prepare reports on the levels of customer service achieved and pinpoint areas for improvement.
To succeed as a service manager, candidates should have strong written and verbal communication skills, be a problem-solver and have leadership skills.
Training and Development Manager
Training and development managers are in charge of training employees and ensuring that the company has the right skillset to ensure positive results and a sustainable future. As well as planning and programing training activities, they negotiate with suppliers for cost-effective courses and review the quality and the content of the courses given.
To become a training and development manager, professionals should have strong research and analytical as well as negotiation and project management skills. They also should be good communicators.
Areas of Work
The BA (Hons) in Business (Management) equips students with an in-depth knowledge of fundamental business concepts, ideas and methodologies as well as a practical understanding of how companies operate. Upon successful completion of this degree program, graduates may wish to pursue careers in the following areas:
Project management is the professional field which consists of leading the work of a team in order to achieve goals and meet success criteria at a specified time. The main challenge of project management is to achieve all of the outlined project goals within the given constraints. This professional field may be defined then as the application of knowledge, skills, tools, and techniques to project activities with the aim of meeting the requirements of any given project.
Strategic management is the field of management which develops strategic vision, defines organizational goals and establishes and implements strategies for competitive advantage and long-term sustainability. Effective professionals in this field are aware of changing laws, trends and competitor activity and build strategies to keep ahead of the ever-changing environment.
Business analysis is a discipline that involves identifying business needs and determining solutions to a variety of different business problems. Solutions, more often than not, include a software-systems development component, but may also consist of process improvements, organizational change or strategic planning and policy development in relation to the running of a business.
Essentially, sales, as a profession, is the process of running a business within a business. Typically, sales professionals focus on building and developing lasting and trusting relationships with business clients within a geographic territory, selling their company's products and services, with a particular focus on growing the sales revenue in order to achieve territory business objectives.
Top Programs to Pursue After Your Bachelor's Degree