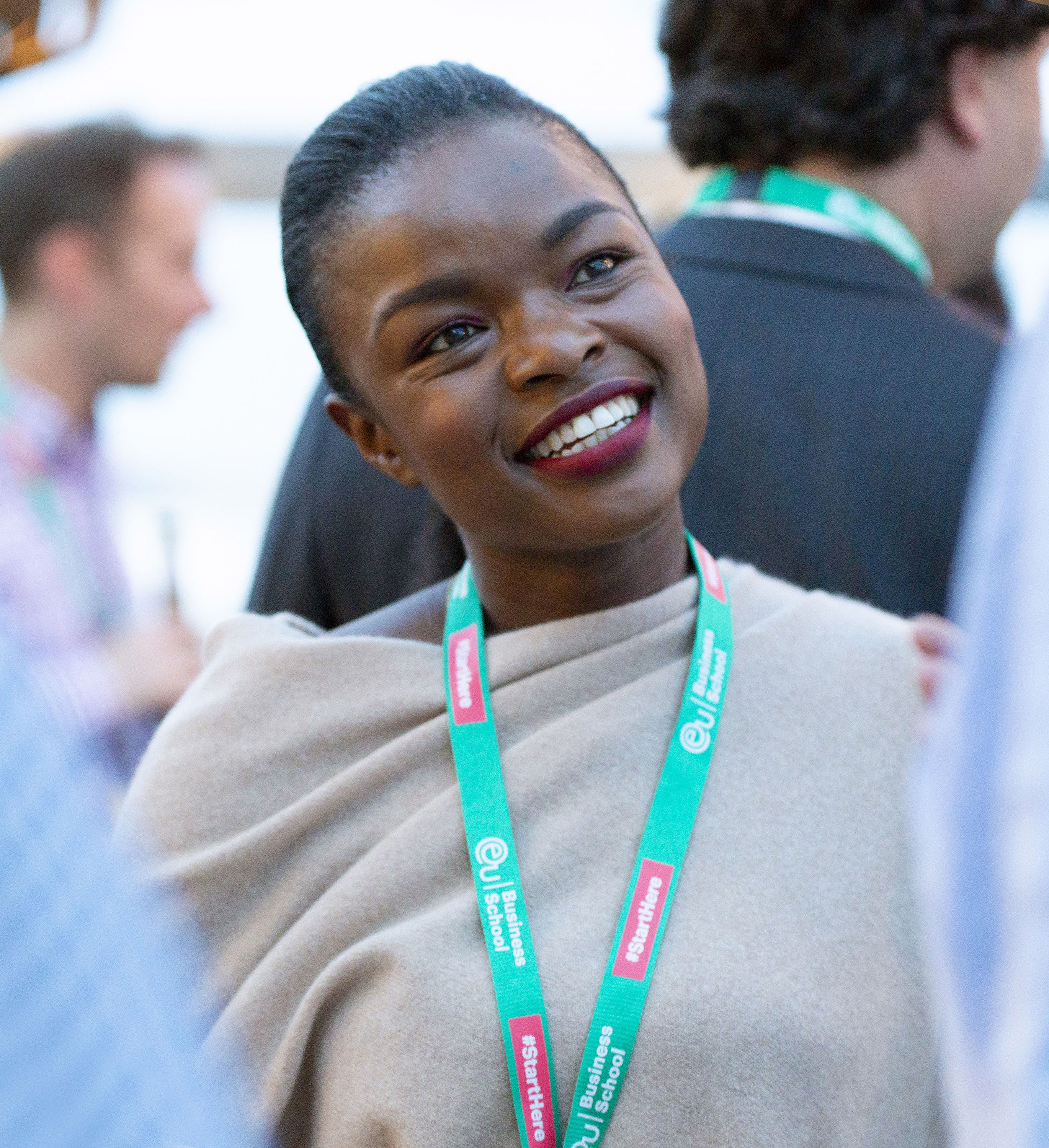 Upon the successful completion of any of the master's degrees offered by EU, graduates have a wide array of career options and business opportunities available to them. In response to the growing demand for flexible and entrepreneurial business professionals, our programs are designed to foster the skills required for a successful career in the international business arena.
EU's graduates possess an international mindset, multicultural awareness and are innovative thinkers. This makes them ideal candidates for positions at large, multinational companies and dynamic, disruptive entrepreneurs ready to start their own businesses.
Career Options
Upon completing the program, graduates will have attained a critical awareness of business opportunities and challenges and will be capable of devising appropriate strategies for ongoing professional development as well as a keen awareness of the requirements which ensure the sustainability and growth of the organization. The program is fundamentally rooted in creating accomplished business postgraduates whose insights will inform strategic business decisions.
Students who successfully complete this program may be interested in pursuing careers as:

Project Manager
A project manager's job is to make sure that a project is completed on time and within a pre-defined budget. A résumé from a project manager will often highlight their ability to design schedules, budget, report and track on progress. These professionals will usually lead a multidisciplinary team and must coordinate and communicate well to ensure that each member knows their function and can complete a deliverable on time.
A project manager should have good organization and interpersonal skills. They should communicate and present confidently and be problem solvers.
Program Manager
A Program Manager is a professional who is responsible for helping oversee and coordination of the various projects, products, and other strategic initiatives across any given organization. They will develop and maintain the program environment to support each individual project within it, often through an effective program management office. Program managers should possess strong conflict resolution skills.
Health informatics officers
Health informatics officers are responsible for evaluating an organization's IT systems as well as designing and applying EMR/EHR software and applications. They are also typically tasked with converting and analyzing medical and health data. A Health Informatics Officer should possess exceptional interpersonal skills as well as health data systems know-how.
Salesforce Administrator
Salesforce administrators are responsible for tasks ranging from assisting users develop reports and reset passwords to maintaining data quality, adding fields, and running backups. Salesforce and business analysis know-how are key skills that a successful Salesforce Administrator must possess.
Areas of Work
Having completed an MBA signals to potential employers that the graduate posesses skills to work in various different fields and industries. Here are just some of the areas a graduate could work in:
Healthcare is the maintenance or improvement of health through the prevention, diagnosis, treatment, recovery, or cure of an illness. There are a whole host of job opportunities available for graduates in the healthcare sector from finance to marketing positions.
Government-owned and government-operated enterprises make up the public sector. The public sector involves any service that is provided to citizens in any given country. Police, military, public roads, public transit and public education are examples of public sector agencies.
A not-for-profit organization is one whose goal is not to earn profit for its owners or directors but rather to pursue objectives which is of benefit to others. A non-profit organization can indeed make profit but all profits it generates must be used to support the organization and its mission. These organizations are not required to pay taxes. Examples of non-profit entities include charities, private schools and think tanks. They are not government entities.
The financial sector is a section of the economy that consists of firms and institutions that provide financial services to commercial and retail customers. This sector encompasses a broad range of industries including banks, investment companies, insurance companies, and real estate firms. The three major areas of business finance are corporate finance, investments and financial markets, as well as risk management.
Other Programs with Similar Career Opportunities