MBA in Blockchain Management
Duration
Three terms/one year (full time) or six terms/two years (part time)
Overview
One of the most influential and important emerging technologies in modern business, blockchain promises to shape the 21st century in various sectors. This major explores how blockchain can revolutionize economics while addressing some of the most pressing problems in society such as trust, transparency, inclusive participation and fair trade. Students will gain an in-depth, panoramic understanding of the fundamentals of blockchain, while critically evaluating the processes, practices and tools of this disruptive technology.
---
Note:
We are applying an innovative
on-campus hybrid learning
approach which prioritizes classes on campus and combines the best of face-to-face and virtual learning. We are offering several on-campus start dates and the opportunity for students to begin online and come to campus later. Alternatively, students can study 100% online.
DISCOVER OUR UPCOMING START DATES »
Degree Awarded
A state-recognized university MBA degree accredited by Universidad Católica San Antonio de Murcia (UCAM), Spain, (título propio).
An MBA degree from EU Business School Switzerland which is internationally accredited by ACBSP, IACBE, IQA and certified by eduQua.
Learning From Leaders
Events that introduce EU students to globally successful leaders are a fundamental aspect of our approach to providing the business education that will kick start your career.
Country Director of Google Belgium & Luxembourg, Thierry Geerts, shared his vision of the future, discussed how new technologies will reinvent our world, and generously shared his expertise with a captivated EU audience.
To see the other business leaders who have given conferences at EU, click here.
Dual Qualification
Students studying an EU MBA program have the opportunity to earn a second distinct qualification, a state-accredited degree from the University of Roehampton in London, U.K. Students with less than two years' professional experience may earn a U.K. state-accredited MSc in International Management while students with more than two years' experience may earn a U.K. state-accredited MBA. For both degrees, students are required to complete 120 ECTS. This is achieved through the completion of a final EU business competency simulation and a University of Roehampton dissertation in addition to the regular EU MBA coursework. Both qualifications can be earned in one year of full-time study or two years, part-time.
Benefits of Studying an MBA

Gain guest
speaker insights
in class and at exclusive EU events

Improve
business skills
to take the next career step

Gain a specialist
knowledge
to stand out from the crowd
Why Geneva?
Studying an MBA in Blockchain Management in Geneva allows students to benefit from proximity to the Swiss capital's remarkable concentration of outstanding intergovernmental organizations, financial institutions and the headquarters of multinational companies. It is home to the highest number of international organizations in the world, including the United Nations, the World Trade Organization, the World Health Organization and the Red Cross. EU students are given an insider's glimpse of the workings of these world-famous organizations and institutions during company visits and networking events.
The diverse and international community in Geneva allows students to gain a global mindset and expand their cultural awareness during their time at EU. These soft skills are essential for any future business leader's repertoire and are highly desirable traits in the international job market. Geneva's combination of tranquility, diversity and business excellence makes this city a perfect location to gain a business education.
Campus Facilities
Faculty
EU's faculty is composed of highly qualified academics, entrepreneurs, consultants and business leaders.
All courses are taught by lecturers with a wealth of practical experience in their fields. Our teaching staff create a personalized and interactive learning environment that promotes and fosters the skills and knowledge required for a successful career in business. The caliber of the faculty and a culture that values and rewards an entrepreneurial spirit are what make EU Business School stand out.
One of the main advantages here at EU is the lecturers. They have real-life business experience and the majority of them work at multinationals at an executive level.
Jose David Camero, MBA in Entrepreneurship
Colombia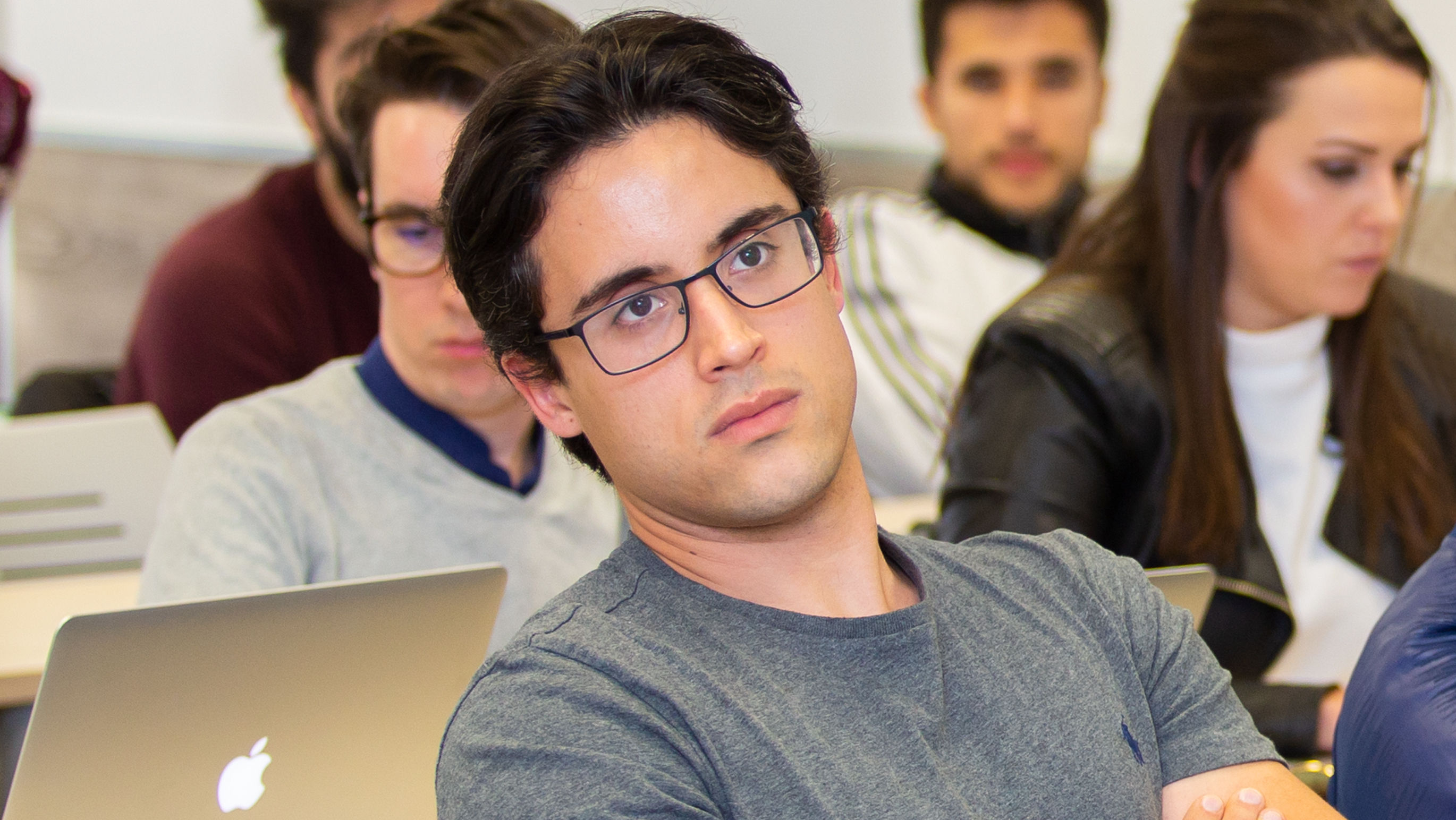 Other Programs That Might Interest You