BA - Bachelor of Arts in
Digital Business, Design
& Innovation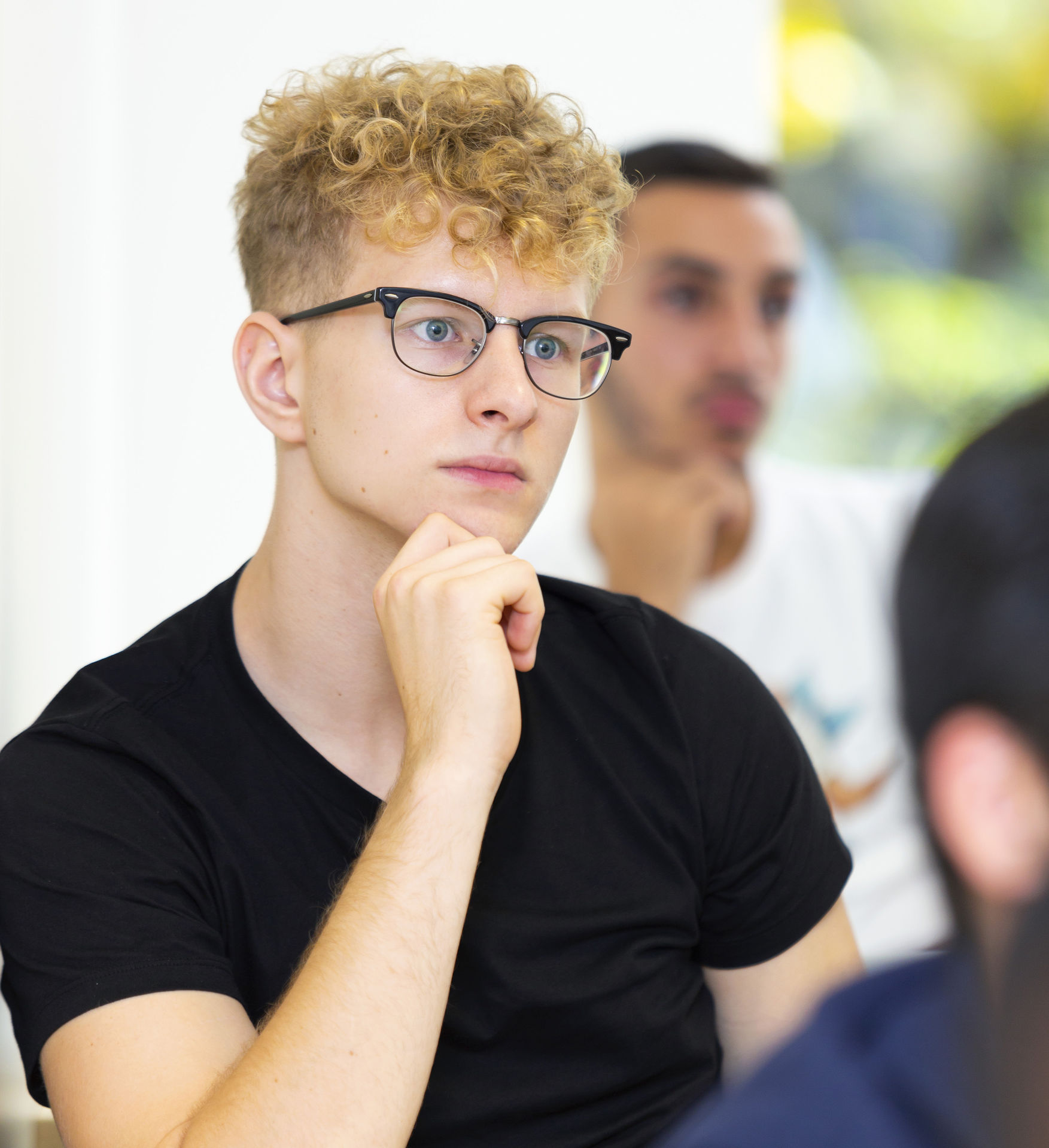 Digitalization in the fast-paced global economic climate is producing new and exciting startup opportunities as well as offering existing businesses new avenues for staying relevant and optimizing business.
Through EU's Bachelor of Arts in Digital Business, Design & Innovation program the entrepreneurial innovators of tomorrow will develop the skills, adaptability and curiosity to not just keep up with technological advances, but to be innovative in their thinking and drive change as they move forward in their careers.
Program Structure
The Bachelor of Digital Business, Design & Innovation is a seven-semester, three-year program with the structure indicated below. Students who have completed this program have the option to take an additional eighth semester and earn a Diploma of Advanced Studies (DAS).
The first-year core courses provide students with a solid base in all fundamental business areas. Specialization subjects are incorporated into the curriculum in the second and third years. In the third year, students will focus on how modern technological advances are changing the way business is conducted and develop the qualities needed to be successful in the digital age.
Learning Outcomes
The program combines the practical development of digital skills with boosting creativity and entrepreneurial innovation. Students who take this program will also:
Demonstrate a deep understanding of complex business processes and come up with creative business solutions in a fast-moving digital environment.
Develop management and leadership skills.
Demonstrate knowledge of new technologies and innovation.
Obtain a practical working background which prepares them for immediate entry into a management position.