BA - Bachelor of Arts in
Sports Management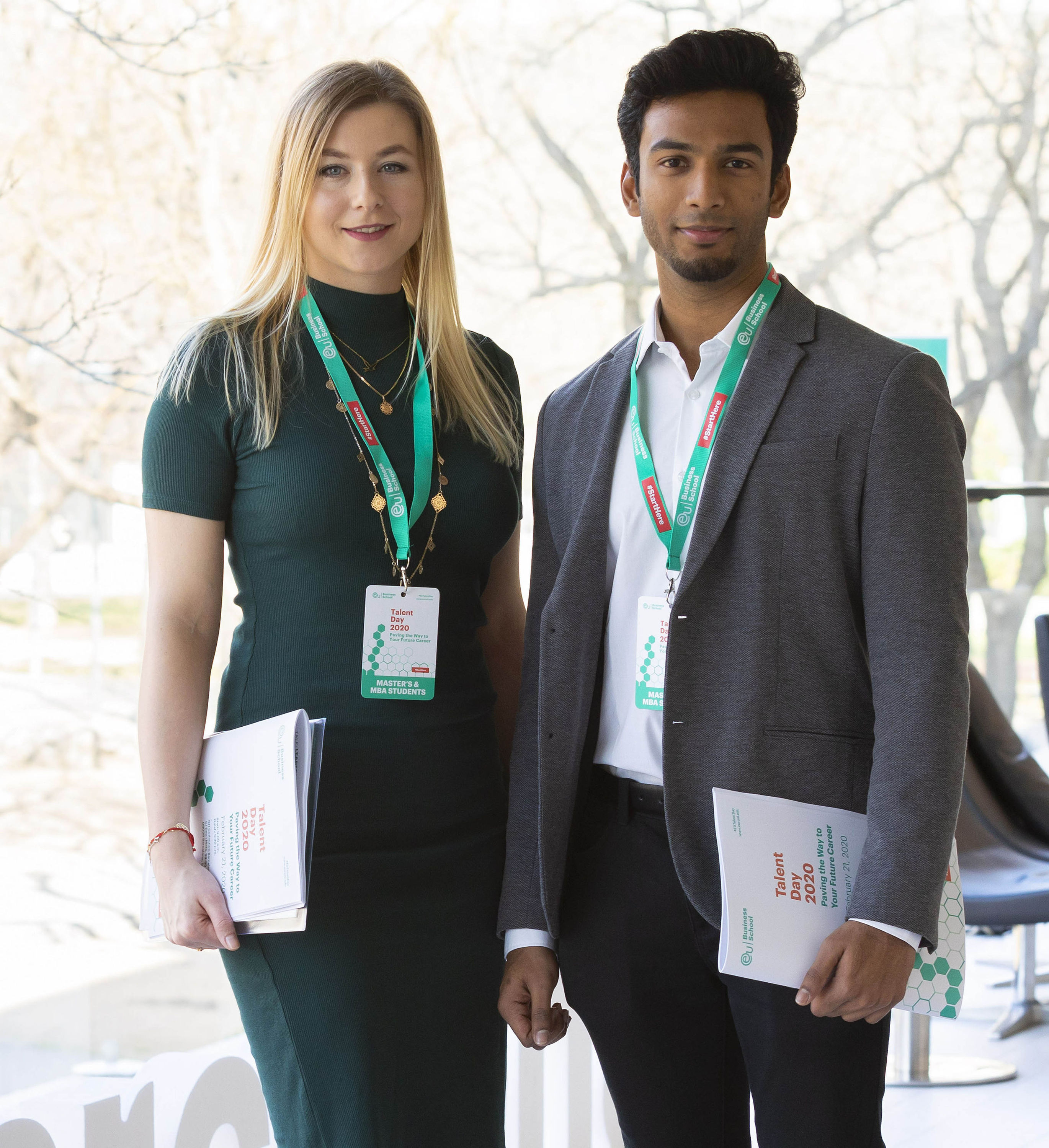 Upon the successful completion of any of EU's bachelor's degrees, graduates have a wide array of career options and business opportunities available to them. In response to the growing demand for flexible and entrepreneurial business professionals, EU's programs are designed to foster the skills required for a successful career in the international business arena.
EU's graduates possess an international mindset, multicultural awareness and are innovative thinkers. This makes them ideal candidates for positions at large, multinational companies and dynamic, disruptive entrepreneurs ready to start their own businesses.
Career Options
The Bachelor of Arts in Sports degree provides students with fundamental business knowledge as well as a specialist skillset in the sports sector including sports broadcasting and event management. Students who successfully complete this degree may be interested in the following job positions:
Sports Marketer
Sport marketers promote sports teams and/or professionals to promote a good image. Their end goal is to increase sales revenue for sports organizations, teams or players. These professionals are required to possess advanced skills in digital marketing as their role includes actively engaging with fans to keep the organization, team or professional in the limelight. They may also be involved in franchising and sponsorship agreements as well as event promotion.
A sports marketer should possess excellent interpersonal and communication skills, a strong understanding of the industry as well as advanced knowledge in digital marketing and analytics for campaign creation, implementation and monitoring.
Event Coordinator
Event coordinators are in charge of an event and its planning. Their tasks will include selecting venues, forecasting costs and budgeting, arranging services and liaising with clients, among others. Given the wide array of functions which fall under the responsibility of an event coordinator, they should feel comfortable at multitasking and have good organizational skills. Attention to detail and an understanding of the client's needs is key to success.
An event coordinator should possess good marketing, interpersonal, organizational and leadership skills to successfully carry out their role.
Sponsorship Manager
Sponsorship managers are in charge of overseeing an organization's sponsorship activities. Their main role is to select, monitor and evaluate activities for goal achievement based on pre-determined KPIs. On selecting an activity, a sports manager should have a good understanding of the organization's positioning and goals to ensure that a proposal helps build its image. These professionals also ensure contractual obligations are met and will manage large organizational budgets. They are usually located within the marketing department.
A sponsorship manager should be highly skilled in negotiation. Good interpersonal skills as well as analytical skills are also needed.
Contract Negotiation Manager
Ticket sales managers are in charge of managing the tasks and staff related to ticket sales. To foster sales, they are also involved in building sales through membership or season tickets and the creation of promotional and marketing campaigns with the end goal of filling venues at a profit. Seat assignment and refunds will also form part of their job tasks which may also include identifying ways to prevent and identify false tickets.
Knowledge of finance, accounting and public relations are considered important for this position as well as command of computer applications.
Areas of Work
The Bachelor of Arts in Sports Management will provide students with specific skills needed to work in the sports industry as well as fundamental knowledge of business. Some sectors and professional fields which may be of interest for graduates of this degree are listed below:
The aim of sponsorship is to raise awareness of an organization, brand or product by associating it to an event and/or person(s) with which their target audience engages. Sponsorship allows companies to generate brand awareness, make new contacts through hospitality, increase customer loyalty, build brand reputation and differentiate themselves by projecting a desired image through the sponsored activity or person(s).
eSports is the world of competitive organized video gaming. Growing rapidly thanks to the advance of online streaming services, this industry commanded a global television and online audience of 395 million in 2018. As with the traditional sports industry, revenue is principally generated through media rights, merchandise, ticketing, brand partnerships and sponsorship.
Recreation management refers to the programs held in sports facilities, public venues and others. Tasks within this discipline include planning, organizing and directing events which have appeal to the target audience as well as helping with their promotion through the creation and implementation of promotional campaigns.
The media industry is the sector which disseminates information across different platforms such as radio, internet, television and newspapers. Given the constant need for new information on digital platforms, media offers plenty of opportunities for experts in certain fields such as sports.
Top Programs to Pursue After Your Bachelor's Degree