MBA in Communication &
Public Relations


(título propio)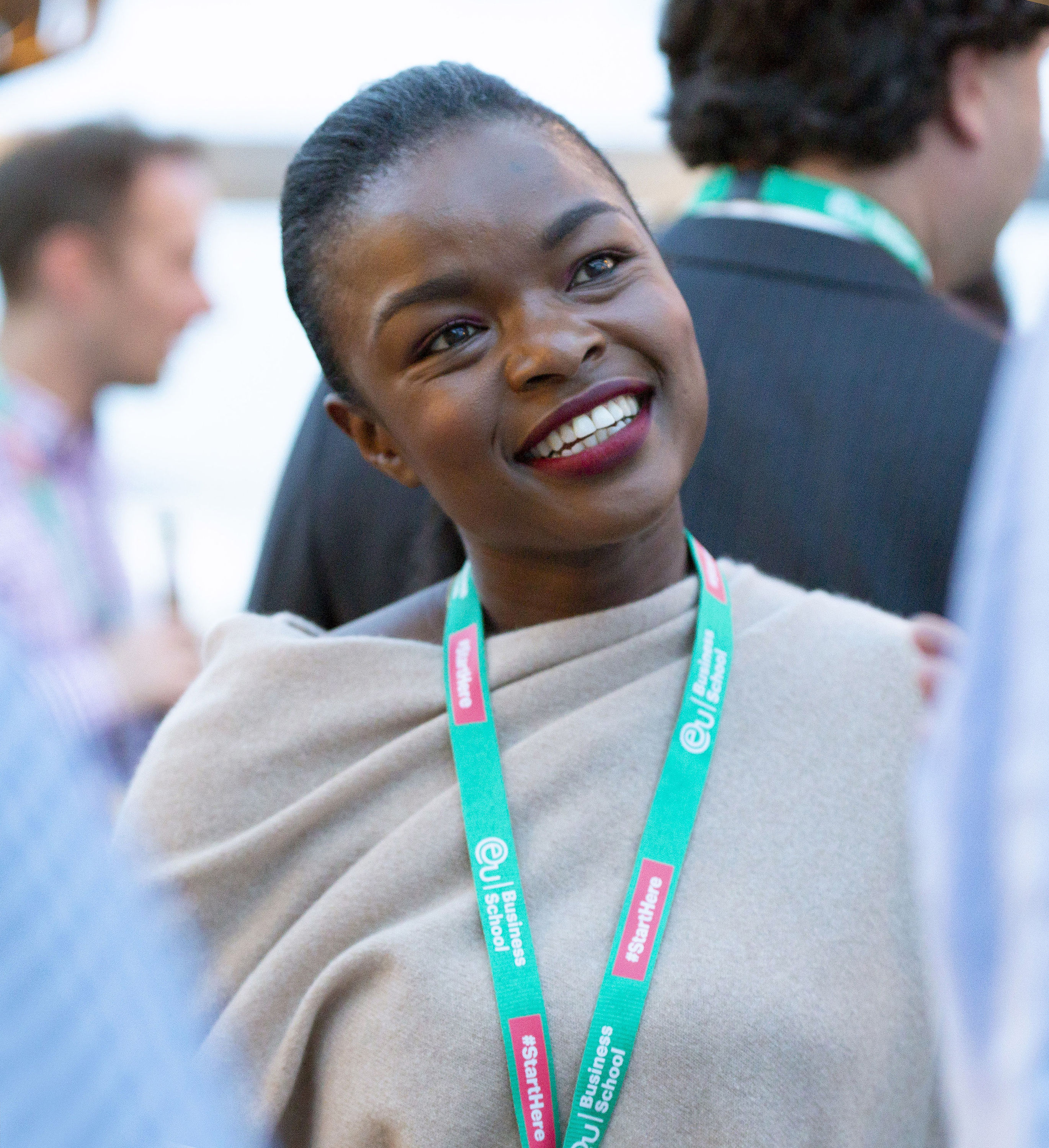 Upon the successful completion of any of EU's MBA degrees, graduates have a wide array of career options and business opportunities available to them. In response to the growing demand for flexible and entrepreneurial business professionals, EU's programs are designed to foster the skills required for a successful career in the international business arena.
EU's graduates possess an international mindset, multicultural awareness and are innovative thinkers. This makes them ideal candidates for positions at large, multinational companies and dynamic, disruptive entrepreneurs ready to start their own businesses.
Career Options
The MBA with a major in communication & public relations (título propio) provides students with business skills as well as advanced knowledge in the communications and public relations arena. Graduates of this MBA program may be interested in the following careers.
Head of Corporate Communication
The head of corporate communication is responsible for an organization's external communication. These professionals are tasked with writing and editing corporate materials on behalf of top management including press releases on financial information. They ensure that company messages are uniform for coherence and credibility and are key in crisis and reputation management. They may become the organization's spokesperson and represent top management at events. Marketing and advertising managers may check with this professional to ensure the alignment of messages. Internal communication may also fall under the responsibility of this professional.
These professionals are excellent written and oral communicators with strong interpersonal skills. They are confident presenters.
Fundraising Manager
Fundraising managers are responsible for gathering funds from the public and donors, they have good communication and interpersonal skills. They may contact key figures to fund actions and oversee fundraising activities and volunteers. They will manage strict accounts of money received to ensure that they meet with reporting standards. They are also tasked with writing fundraising applications and bids.
Fundraising managers possess excellent communication, presentation and interpersonal skills. They are highly organized.
Director of Public Relations
Directors of public relations are responsible for creating and overseeing the implementation of strategies to establish, promote and maintain a positive image of an organization. These professionals form relationships with key figures in government, media and the public to ensure that a company has support for its activities. Public relations will monitor public opinion and take action to ensure that it is positive. As opposed to advertising, they will take advantage of an organization's news and activities to promote the company without payment. Event management may fall within this area.
Directors of public relations are skilled communicators and presenters. They have strong interpersonal and organizational skills.
Media Director
Media directors will ensure the optimal media mix for an organization's paid advertising activities to achieve the organization's objectives. In charge of large budgets across off- and on-line media platforms, these professionals plan and select media outlets which best suit the organization's objectives and target audience. They are tasked with negotiating with media sellers and should have sound analytical skills when defining the media plan and analyzing performance. They will coordinate with the marketing department for advertising materials and to know the key activities to be promoted throughout the year and will report results to management.
Media directors have strong analytical, numerical, negotiation and reporting skills.
Areas of Work
The MBA with a major in communication & public relations provides students with business knowledge and the necessary skill set to work in the field of communication and public relations. Graduates of this MBA program may be interested in working in the following sectors and/or professional areas.
The nonprofit sector does not generate profits for business owners but will invest money earned or donated back into the organization for objective achievement and its operations. The sector is typically made up of charities who are tax-exempt. It relies heavily on communication and public relations actions for its promotion since payments are closely watched by donors and state-controlling agencies. This sector will require business-savvy professionals.
Communication professionals in government are important figures as they are tasked with making governmental affairs and policies known to a vast array of stakeholders and helping form public opinion. Experts in this field are involved in preparing public events, writing speeches, overseeing representative interventions and writing reports on a multitude of government matters, among others. They will guide government officials in decision-making having key information on public opinion and having anticipated possible reactions to actions. They are key in crisis management.
Crisis management refers to the way organizations deal with events that can harm an organization and/or its stakeholders. Communication and public relations specialists are key in helping to mitigate these situations through anticipation, quick actions and official statements. In representation of top management, they often are on the front line of a crisis, becoming spokespersons who deal with media authorities and other publics, including employees. Anticipating crises and preparing the organization for potential crises are key tasks performed.
Digital communications encompass communication undertaken on online platforms such as social media and internet. Professionals in this sector ensure that an organization's message reaches its target audience and leads to a desired reaction such as sales generation or increase in brand awareness. This discipline comprises many fields including writing, audiovisual, graphic design, photography, blogs and video streaming. Professionals in this field will have knowledge of digital marketing techniques, such as SEO, SEM and AdWords. Analytical skills and computer knowledge as well as creativity and an innovative mindset are needed by professionals in this field.
Other Programs with Similar Career Opportunities