MBA in Digital Business


(título propio)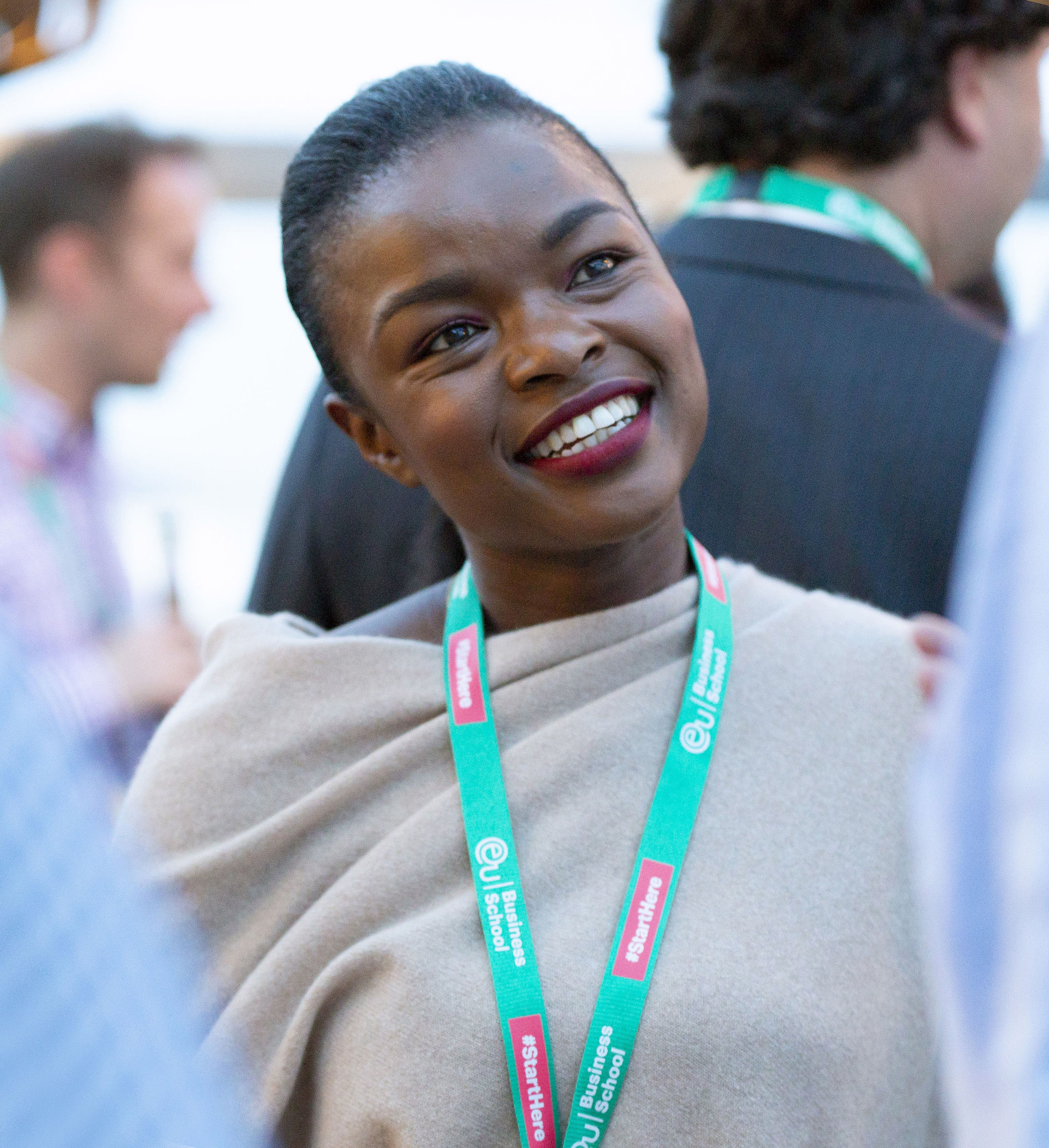 Upon the successful completion of any of EU's MBA degrees, graduates have a wide array of career options and business opportunities available to them. In response to the growing demand for flexible and entrepreneurial business professionals, EU's programs are designed to foster the skills required for a successful career in the international business arena.
EU's graduates possess an international mindset, multicultural awareness and are innovative thinkers. This makes them ideal candidates for positions at large, multinational companies and dynamic, disruptive entrepreneurs ready to start their own businesses.
Career Options
The MBA with a major in digital business provides (título propio) students with comprehensive business knowledge as well as an advanced skill set in digital business. Graduates of this MBA program may be interested in the following careers.
Head of Digital Marketing
A head of digital marketing is responsible for a company's online marketing strategy. These professionals will create a digital strategy based on organizational objectives and ensure that it is implemented correctly through the right campaigns and messages to impact the target audience. With experience in marketing, these professionals will be proficient in disciplines such as SEO, SEM, emailer marketing and retargeting, among others. They ensure effective lead generation and conversion and will constantly analyze the web and its performance through analytics.
A head of digital marketing is proficient in the latest digital marketing techniques and has creative and analytical skills.
Director of E-Commerce
Directors of e-commerce are responsible for a company's online sales. Their tasks include analyzing and reviewing strategies and developing actions to drive traffic to the website, improve conversion rates and generate profit. They oversee web design for optimal user experience and will be involved in content planning, site navigation and promotional campaign development, among others. These professionals will monitor sales performance through analytics, website traffic evolution and sales per product. They will constantly look for new opportunities to offer a superior shopper experience through benchmarking and by keeping ahead of trends.
A director of e-commerce has advanced data analytical skills as well as knowledge of digital marketing tools.
Digital Marketing Consultant
Digital marketing consultants will advise an organization on subjects such as traffic building, lead generation, sales conversion, customer engagement and search engine positioning. They will develop digital strategies based on an organization's goals and business model which will include recommendations on advertising, web design and campaign development, among others. To make recommendations, these consultants will analyze large amounts of data, undertake SEO audits and benchmark industry standards, among other tasks.
These professionals have extensive knowledge of digital marketing tools and are analytical. They possess good organizational and time-management skills and are excellent communicators and presenters.
Digital Transformation Manager
Digital transformation managers review existing processes, structures and roles within an organization and for optimizing them with digital solutions. These professionals will coordinate with current staff to ensure that all needs are covered with new systems and with IT to ensure feasibility. They will lead on the design, development and implementation of technological solutions. Change management tasks will also be undertaken to ensure project acceptance.
This professional should have good organizational, planning, project management and people management skills.
Areas of Work
The MBA with a major in digital business provides students with business know-how as well as specific knowledge of the digital business arena. Graduates of this MBA program may be interested in working in the following fields of business.
Digital business design is dedicated to the successful development of websites dedicated to e-commerce. Professionals in this field are well-versed in information architecture, usability and website design, which they will optimize to help drive traffic to an e-shop and generate sales. They will have knowledge of web security, pricing strategies and supply chain and will help ensure integration and the smooth running of an online digital business.
Digital business development is the field responsible for growing a company's sales revenue from current and new clients through digital platforms. From sourcing leads to their conversion, this business area is tasked with identifying new clients, defining opportunities with current clients, designing and implementing sales campaigns and following up with contacts.
Digital marketing uses online platforms, such as mobile phones, social media and the internet, to promote the products and services of a company or to build its image, among others, to achieve an organization's objectives. This field of marketing comprises website design, SEO, online promotions, email marketing, social media, digital advertising and blogs, among others. It aims to generate leads and sales conversion and will closely monitor results using analytics.
The telecommunications sector consists of companies that create the infrastructure for businesses, households, and individuals to communicate globally. Such companies include telephone, satellite, cable and internet.