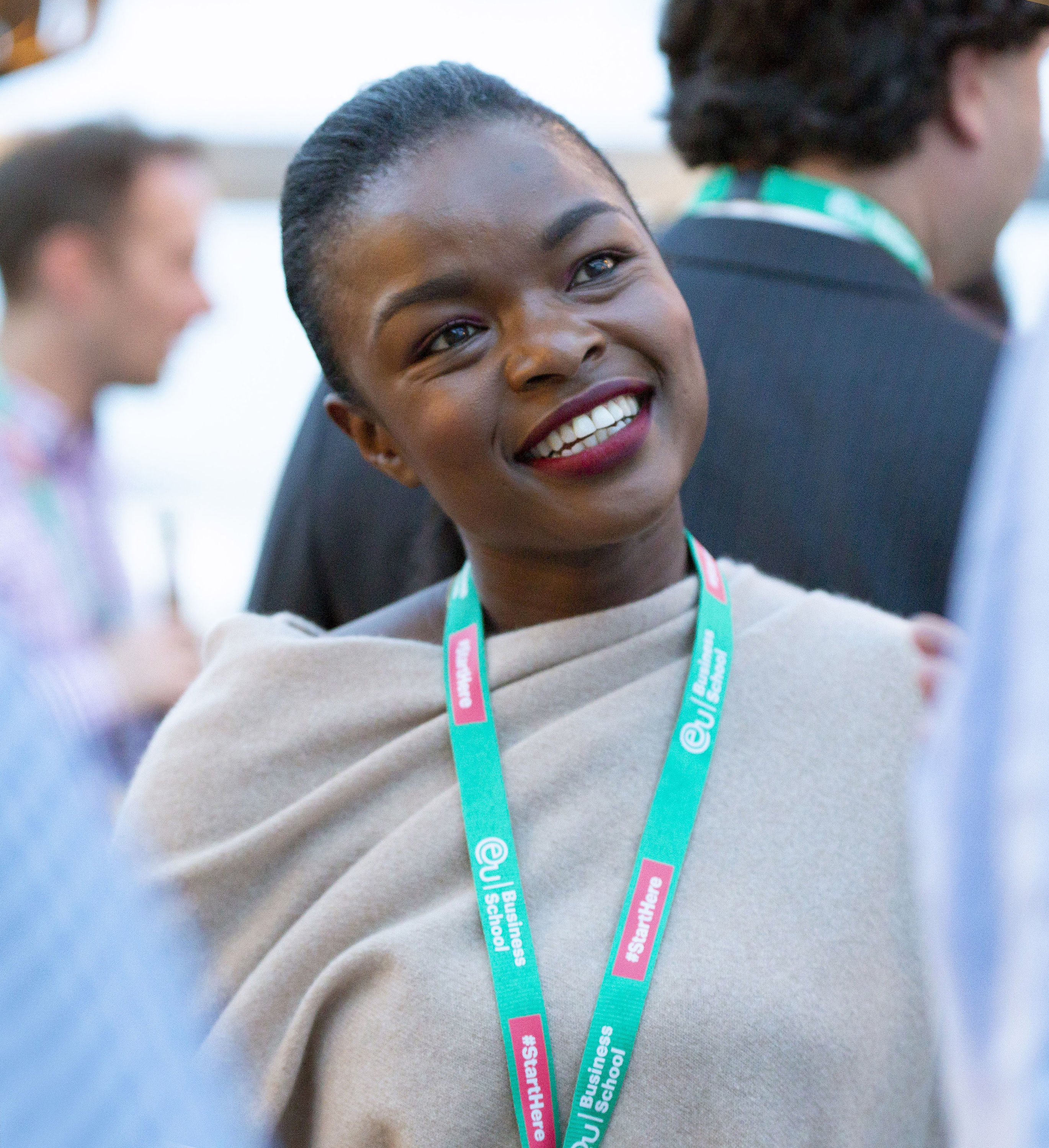 Upon the successful completion of any of EU's MBA degrees, graduates have a wide array of career options and business opportunities available to them. In response to the growing demand for flexible and entrepreneurial business professionals, EU's programs are designed to foster the skills required for a successful career in the international business arena.
EU's graduates possess an international mindset, multicultural awareness and are innovative thinkers. This makes them ideal candidates for positions at large, multinational companies and dynamic, disruptive entrepreneurs ready to start their own businesses.
Career Options
The MBA with a major in entrepreneurship provides students with knowledge in major business disciplines as well as a skill set for entrepreneurial endeavor. Graduates of this MBA program may be interested in the following careers.
Business Development Director
Business development directors will drive the organization's sales by increasing its client portfolio and penetrating new markets. They are tasked with sourcing new clients and developing current relationships for business opportunities. They have a strong understanding of the company's products and markets and will help establish long-term business relationships for business longevity. For market development, they undertake research and analysis to determine opportunity and risk; for expansion into foreign markets, they require knowledge of local markets, culture and regulations.
Business development directors can establish trust through strong interpersonal and communication skills. They must also have analytical and research skills as well a good understanding of finance.
Senior Product Manager
Senior product managers work with product managers within the marketing department of an organization. They are in charge of the marketing actions of a specific product or product line and will ensure that it meets pre-established objectives set by management within a predetermined budget. Their tasks include tracking market share, creating and implementing brand actions including promotional campaigns, reviewing market research and reporting, among others.
To succeed, a product manager will need good interpersonal skills, analytical competence, knowledge of finance as well as creativity and imagination.
Marketing Research Analyst
Market research analysts study market conditions to examine potential sales of a product or service. They help companies understand what products people want, who will buy them, and at what price. Market research analysts monitor and forecast marketing and sales trends, measure the effectiveness of marketing programs and strategies, gather data on consumers, competitors and market conditions.
Professionals in this field needs to be thorough researchers and possess good analytical skills. They also need to be clear communicators to effectively communicate results and ideas.
Management Analyst
A management analyst, also referred to as a management consultant, investigates ways to assist organizations in reducing costs, increasing revenue, and becoming more profitable. They advise management on various ways to improve efficiency. Many management analysts work as consultants. However, some may be employed through the company they are analyzing.
Professionals in this career need to be strategic thinkers, be highly organized with a passion for research and investigating.
Areas of Work
The MBA with a major in entrepreneurship provides students with business knowledge and fosters an entrepreneurial mindset. Graduates of this degree may be interested in working in the following areas.
The oldest form of business organization, family-owned businesses, are businesses owned by two or more family members where the majority of ownership or control lies within a family and not by external shareholders. These businesses are often passed from one generation to the next.
E-commerce refers to the selling and purchasing of goods online. As opposed to physical stores, product display and transactions take place virtually. E-commerce professionals are also charge of the monetary transactions which take place on the web as well as the product information displayed and the correct functioning of the site.
Venture capital help startups or small enterprises with funding for enterprise creation, product launch and/or company expansion. Professionals working within this field will analyze different business propositions and invest according to business potential. As a result of its investment, venture capitalists may attain a share in the company and may take part in its decision-making.
Research and development is the industry that identifies international markets for company growth. It involves researching international markets and create and implement international business strategies in accordance to company objectives. Professionals in this field work in a global context and need to understand and comply with local government policies and regulations as well as have a multicultural understanding for success.
Other Programs with Similar Career Opportunities