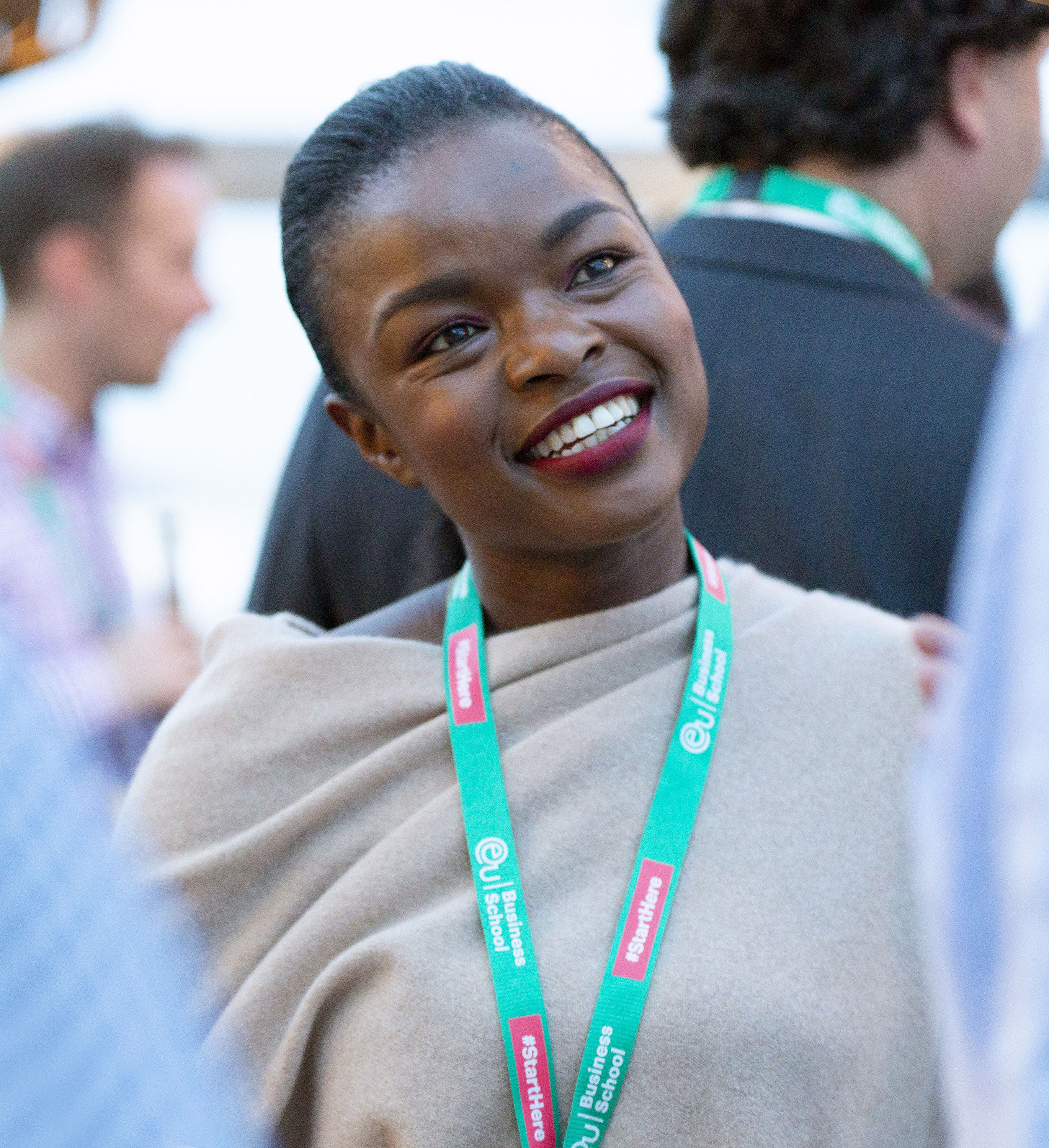 Upon the successful completion of any of EU's MBA degrees, graduates have a wide array of career options and business opportunities available to them. In response to the growing demand for flexible and entrepreneurial business professionals, EU's programs are designed to foster the skills required for a successful career in the international business arena.
EU's graduates possess an international mindset, multicultural awareness and are innovative thinkers. This makes them ideal candidates for positions at large, multinational companies and dynamic, disruptive entrepreneurs ready to start their own businesses.
Career Options
The MBA with a major in sports management provides students with comprehensive knowledge of business disciplines as well as specific skills in the sports industry. Graduates of this MBA program may be interested in the following careers.
Athletic Director
Athletic directors generally oversee all aspects of an athletic program, including hiring coaches, scheduling, budget preparation, promotion, compliance, and facility management. Athletic directors could oversee sports programs at high schools, colleges, universities as well as higher professional clubs.
Professionals need to have good leadership, communication, organizational and interpersonal skills.
Ticketing Manager
A ticketing manager oversees the operations of box office management and all staff concerned with ticketing. They are responsible to the venue owner and the organizations that organize sporting events. They establish and maintain an effective and efficient ticketing system, generally automated through computer software and puts policies and procedures in place for the exchange of tickets, seat assignments, refunds and mechanisms for identifying counterfeit tickets.
People in this profession should be highly detail-oriented with excellent communication abilities.
Stadium Operations Manager
A stadium manager is responsible for managing all the activities of a stadium, arena or sports facility. They are responsible for the day-to-day operations involved in running a sports facility, including safety-related issues, ground cleanliness, maintenance and technical troubleshooting. Stadium managers ensure their facilities are in top condition to successfully host large sporting events.
Stadium operations professionals need to be highly organized. They also require good leadership and communication skills.
Sports Publicist
Sport publicists are public relations specialists who work for professional and amateur sports teams or individual professional athletes. They handle daily press operations, media relations, set up interviews with players, write press releases and social media posts. Those working for sports personalities enhance their client's image through positive media coverage and branding.
Professional sports publicists must have excellent organizational, interpersonal and communication skills.
Areas of Work
The MBA with a major in sports management provides students with business know-how and knowledge for working in the world of sports. Graduates of this degree may be interested in working in the following areas.
The media industry is the sector that disseminates information across different platforms such as radio, internet, television and newspapers. Given the constant need for new information on digital platforms, media offers plenty of opportunities for experts in certain fields such as sports.
Market research within sports studies is carried out to learn about audience perceptions, attitudes, habits and reactions to new products, services and advertising proposals, among others. It also comprises monitoring company and competitor results, reviewing the results of activities and preparing reports for decision-making by top management and the marketing department.
Recreation in sports refers to the programs held in sporting facilities, public venues and others. Tasks within this discipline include planning, organizing and directing events that have appeal to the target audience as well as helping with their promotion through the creation and implementation of promotional campaigns.
The business of content and communication in sports involves media, marketing and public relations activities for teams, individuals or sports organizations worldwide. This involves meditating and coordinating with the global press as well as coordinating content strategies and creation to ensure its end message is correctly understood and communicated.
Other Programs with Similar Career Opportunities