Master in Fashion &
Luxury Business
Overview
The fashion and luxury industry has played an important role in society for centuries. Focusing on business management skills and consumer attitudes toward luxury products with an emphasis on design and creativity, this program prepares students for the projection of a brand. With elements such as advertisement strategy, communication skills and innovative, entrepreneurial thinking, students are given an in-depth insight into how to effectively manage and position a unique brand.
---
Note:
We are applying an innovative
on-campus hybrid learning
approach which prioritizes classes on campus and combines the best of face-to-face and virtual learning. We are offering several on-campus start dates and the opportunity for students to begin online and come to campus later. Alternatively, students can study 100% online.
DISCOVER OUR UPCOMING START DATES »
Degree Awarded
A state-recognized, university master's degree awarded by Universidad Católica San Antonio de Murcia (UCAM), Spain, (título propio).
A master's degree from EU Business School Switzerland which is internationally accredited by ACBSP, IACBE, IQA and certified by eduQua.
Learning From Leaders
Events that introduce EU students to globally successful leaders are a fundamental aspect of our approach to providing the business education that will kick start your career.
Julien Tornare, the entreprenurial CEO of luxury watch brand Zenith (LVMH group), spoke to EU students about the luxury market and what the future holds for the industry. He emphasized the need for luxury brands to innovate to remain relevent and successful with new and younger audiences.
Benefits of Studying a Master's

Build your network
and succeed in the global business world

Learn from leaders
to gain a privileged understanding of leadership in business

Gain guest
speaker insights
in class and at exclusive EU events
Why Barcelona?
Studying a Master in Fashion & Luxury Business in Barcelona gives students the opportunity to expand their business knowledge in one of the world's most advanced smart cities. Entrepreneurs and innovators are nurtured and cultivated in this forward-thinking city, which attracts outstanding tech talent and innovative startups, of which there are currently more than 1300. Barcelona is also home to some of the world's largest multinational companies, including Airbnb, Amazon and the Siemens Innovation Center.
This diverse and cosmopolitan city on the Mediterranean coast boasts almost five kilometers of golden beaches and provides students with excellent opportunities for sports activities and socializing. Famously home to FC Barcelona, it also has a wide array of cultural offerings including museums, UNESCO-listed monuments and architectural gems from the city's most celebrated son, Antoni Gaudí.
Campus Facilities
Faculty
EU's faculty is composed of highly qualified academics, entrepreneurs, consultants and business leaders.
All courses are taught by lecturers with a wealth of practical experience in their fields. Our teaching staff create a personalized and interactive learning environment that promotes and fosters the skills and knowledge required for a successful career in business. The caliber of the faculty and a culture that values and rewards an entrepreneurial spirit are what make EU Business School stand out.
EU prepared me for taking on future challenges and also helped me a lot with networking. Actually, it was here at EU, through their networking events, that I got offered my current position.
Carla Solimano, Master in Digital Business
Peru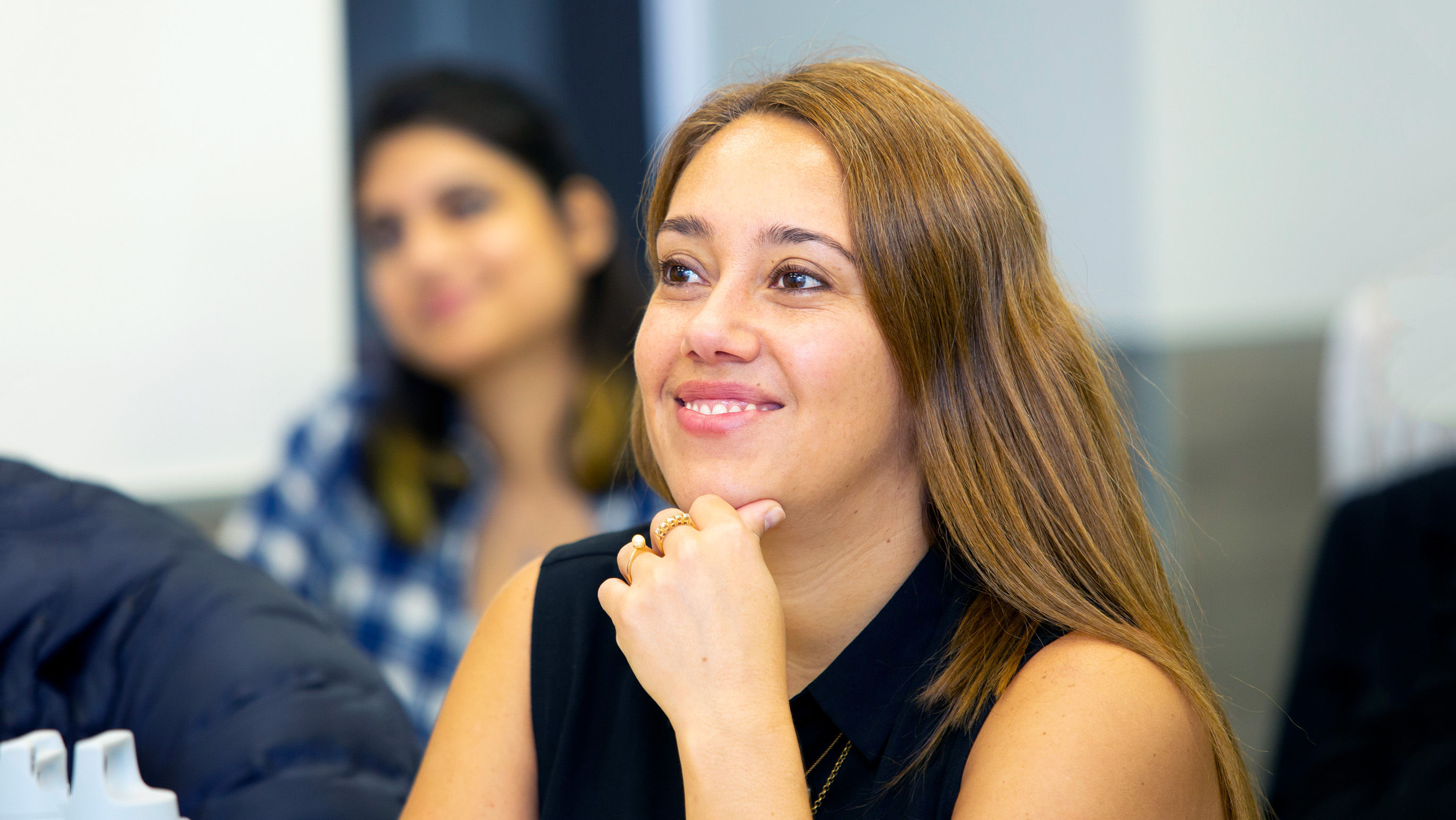 Other Programs That Might Interest You