MBA in International Marketing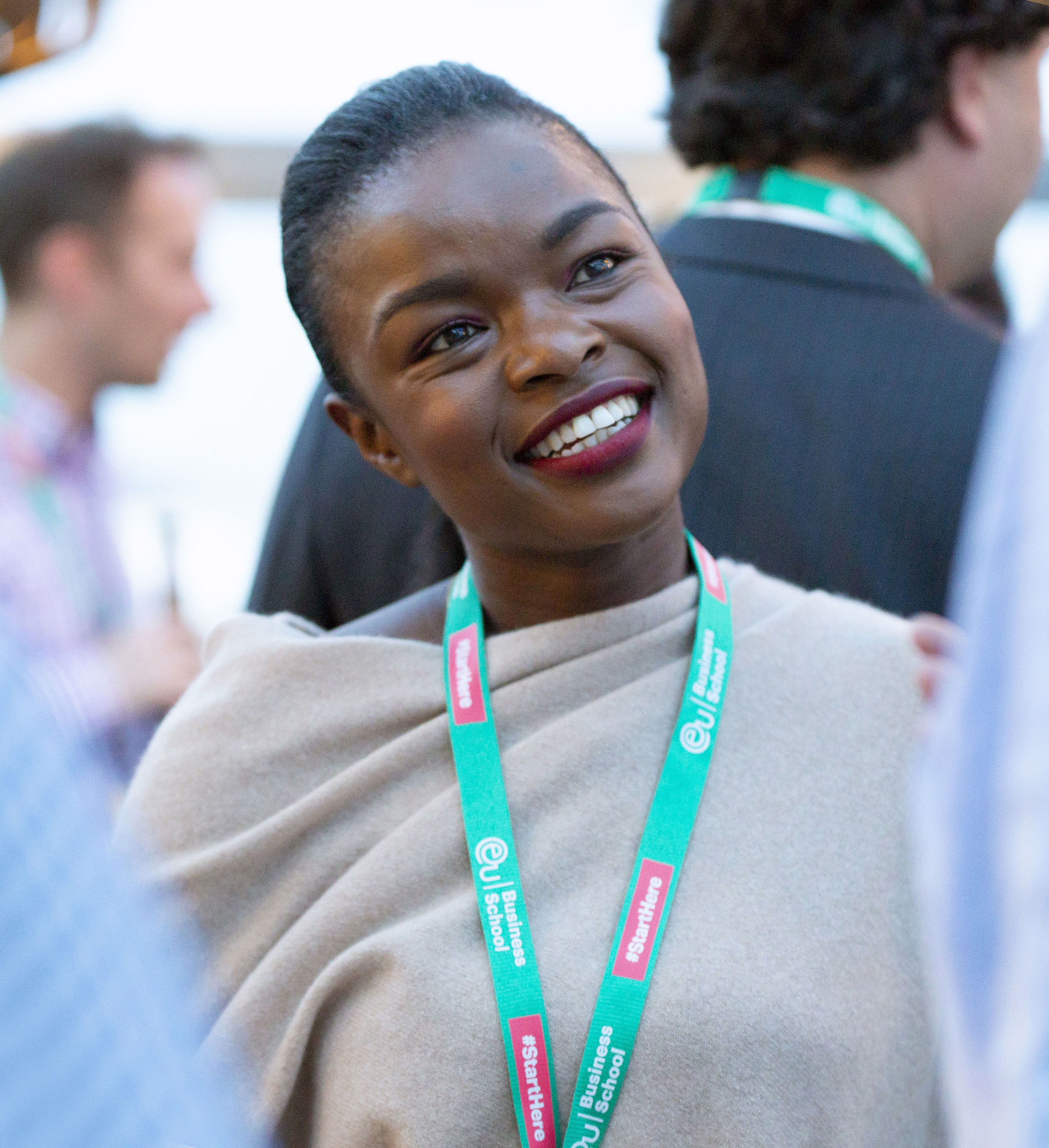 Upon the successful completion of any of EU's MBA degrees, graduates have a wide array of career options and business opportunities available to them. In response to the growing demand for flexible and entrepreneurial business professionals, EU's programs are designed to foster the skills required for a successful career in the international business arena.
EU's graduates possess an international mindset, multicultural awareness and are innovative thinkers. This makes them ideal candidates for positions at large, multinational companies and dynamic, disruptive entrepreneurs ready to start their own businesses.
Career Options
The MBA With a Major in International Marketing provides students with knowledge of business as well as an advanced skill set in international marketing. Graduates of this MBA program may be interested in the following careers.
International Brand Coordinator
International brand coordinators are responsible for defining the strategy and overseeing the marketing activities of a company's brands and products commercialized in more than one country. Their objective is to ensure a global product and brand positioning through the development and implementation of a relevant international marketing mix. They will set country targets in collaboration with local marketing teams, control budgets, supervise promotional and advertising campaigns and develop new products, among others.
International brand coordinators are experienced marketers. They have strong interpersonal and communication skills and are confident presenters.
Digital Marketing Director
Digital marketing directors are responsible for planning, developing and implementing a company's digital marketing strategy across all online platforms to achieve organizational goals. These professionals supervise marketing actions and campaign, set KPIs, measure ROI and keep abreast of the latest digital trends needed to positively impact target audiences. They are also in charge of preparing budgets and will be involved in online content, web design and the inbound marketing.
Knowledge of SEO and Google analytics are needed by digital marketing directors as well as excellent communication and reporting skills.
Marketing Manager
Marketing managers are responsible for planning, creating and implementing marketing campaigns for products, brands and organizations. Their portfolio will include various brands or product lines which are managed by their reports. Their tasks include market segmentation, research, promotion, advertising and reporting as well as budgeting and competitor benchmarking, among others. The end goal of a marketing manager is to ensure that a product is relevant and reaches customers for market success and profitability.
A marketing manager will need good communication and presentation skills as well as knowledge in finance and data analysis.
Trade Marketing Director
Trade marketing directors are responsible for the marketing activities with retailers, wholesalers and distributors rather than to end consumers. They develop actions to increase sell-in through a wide range of promotional activities including discounts for large volume purchases, brochures or the participation in in-store celebratory events such as anniversaries, among others. They are key in deciding the assortment and placement of the brand in store and should have knowledge of category management, behavior at point of sale and competitor activity.
Trade marketing managers are skilled negotiators with excellent communication, interpersonal and analytical skills.
Areas of Work
The MBA with a major in international marketing provides students with key business skills and know-how in the field of marketing. Graduates of this MBA program may be interested in working in the following sectors and professional areas.
Media management is the area of an organization which is responsible for advertising investment. The field of media management plans and determines media outlets according to the target audience, visibility, reach, cost, image, projected ROI, among others. Professionals in this field manage large budgets and require good negotiation and analytical skills. They will monitor the results of a campaign closely and measure them with pre-established KPIs to prepare reports for management.
Social media marketing uses social media networks as a marketing platform to meet organizational objectives. Its goals include increasing brand visibility and engaging with the audience by generating content that users will engage with and share. Part of the field of digital marketing, social media marketing will also design and execute marketing campaigns and provide content with a SEO perspective. Social media specialists will also play a role in customer relations (Social CRM) by analyzing and responding to the user comments.
Market research is the field which carries out studies with defined audiences to find out their perceptions, attitudes, habits and reactions to new products, services and advertising proposals, among others. They also monitor company and competitor results, review the results of activities and prepare reports for decision-making by top management and the marketing department. Professionals within this field are required to know statistics and be skilled in data analysis.
Relationship marketing is the field of marketing builds loyalty with customers. It looks further than a one-time sales transaction and focuses on the entire customer journey by building ties with a brand and organization for retention and repeat purchase. Professionals within in this field create loyalty actions and work with, maintain and update CRM data bases with client contacts for actions such as emailer marketing.
Other Programs with Similar Career Opportunities