MBA in International Marketing
Overview
The marketing of products and services is an important aspect of any business. Effective delivery of a company's offerings is key to success in today's constantly evolving and diverse business world. This program provides the framework for understanding markets, competitors, product portfolios and consumer behavior from an international perspective. Students will learn about the latest developments in digital marketing strategies, advertising and media, preparing them for a career in international marketing.
Degree Awarded
A state-recognized university MBA degree accredited by Universidad Católica San Antonio de Murcia (UCAM), Spain, (título propio).
An MBA degree from EU Business School Switzerland which is internationally accredited by ACBSP, IACBE, IQA and certified by eduQua.
Learning From Leaders
Events that introduce EU students to globally successful leaders are a fundamental aspect of our approach to providing the business education that will kick start your career.
Savior of the Swiss watchmaking industry Jean-Claude Biver, LVMH Group, Zenith and Hublot, has brought a breath of fresh air to each of the brands he's led. He explained to EU students how to attain the creative perspective and entrepreneurial mindset fundamental to founding and leading a successful business.
To see the other business leaders who have given conferences at EU, click here.
Dual Qualification
Students studying an EU MBA program have the opportunity to earn a second distinct qualification, a state-accredited degree from the University of Roehampton in London, U.K. Students with less than two years' professional experience may earn a U.K. state-accredited MSc in International Management while students with more than two years' experience may earn a U.K. state-accredited MBA. For both degrees, students are required to complete 120 ECTS. This is achieved through the completion of a final EU business competency simulation and a University of Roehampton dissertation in addition to the regular EU MBA coursework. Both qualifications can be earned in one year of full-time study or two years, part-time.
Benefits of Studying an MBA

Foster entrepreneurial skills
and start your own company

Network with
leading professionals
to gain privileged insights into companies

Expand your
leadership skills
to take on new managerial roles
Why Online?
Online education offers the ideal solution for professionals searching for quality education that can be conveniently adapted to busy lives. The online campus offers an international, flexible, and hands-on learning experience guided by expert academics, entrepreneurs and business leaders from around the world.
Convenience and flexibility are key, as online students are not confined to specific campuses or classrooms and still receive the same quality of education as their on-campus peers. Students can organize their studies around their professional and personal commitments and can attend scheduled webinars from anywhere or watch recorded sessions later at their convenience. Students can connect with multicultural classmates from around the globe and can participate in optional on-campus weeks at EU´s campuses in Barcelona, Geneva and Munich.
Faculty
EU's faculty is composed of highly qualified academics, entrepreneurs, consultants and business leaders.
All courses are taught by lecturers with a wealth of practical experience in their fields. Our teaching staff create a personalized and interactive learning environment that promotes and fosters the skills and knowledge required for a successful career in business. The caliber of the faculty and a culture that values and rewards an entrepreneurial spirit are what make EU Business School stand out.
One of the main advantages here at EU is the lecturers. They have real-life business experience and the majority of them work at multinationals at an executive level.
Jose David Camero, MBA in Entrepreneurship
Colombia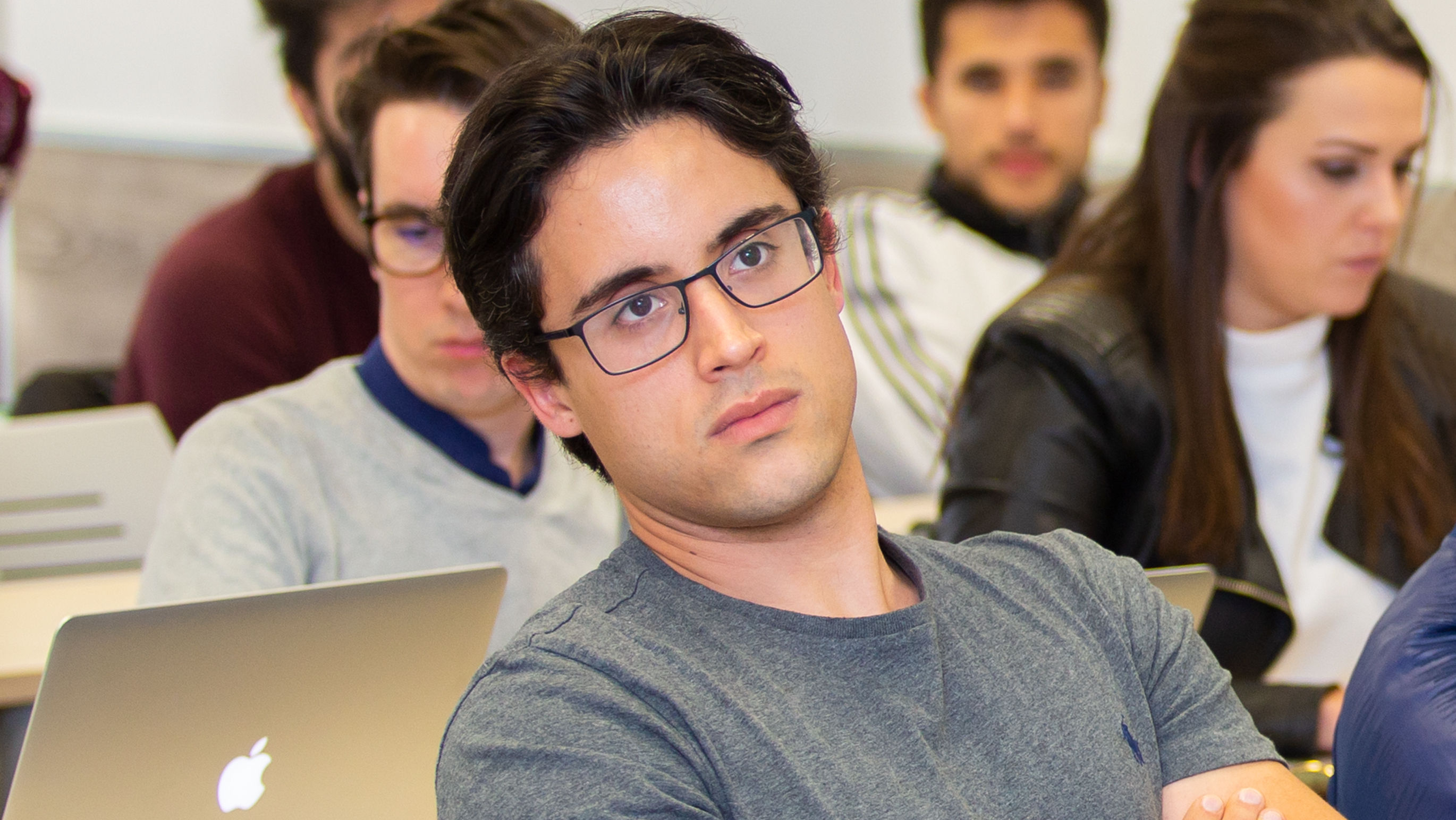 Other Programs That Might Interest You