BA (Hons) in
Business Management
Duration
Six semesters/three years
Overview
The Business Management program equips students with the concepts, theories and techniques to pursue a successful career in business leadership. Students will cover essential competencies, from finance and marketing to data analysis, ethics and social responsibility. They'll become more analytical, creative and independent in their thinking. Student's management qualifications will equip them for a rewarding career in many areas of business. Graduates of this program have progressed to roles such as operations manager, business analyst, business development manager, executive sales manager, lead marketing officer and human resources advisor.
---
Note:
We are applying an innovative
on-campus hybrid learning
approach which prioritizes classes on campus and combines the best of face-to-face and virtual learning. We are offering several on-campus start dates and the opportunity for students to begin online and come to campus later. Alternatively, students can study 100% online.
DISCOVER OUR UPCOMING START DATES »
Degree Awarded
A state-accredited BA (Hons) in Business Management degree from University of Derby, U.K.
These bachelor's programs are additionally accredited by the Chartered Management Institute (CMI), which gives students the possibility of achieving an extra international qualification: CMI's Diploma in Management and Leadership.
Learning From Leaders
Events that introduce EU students to globally successful leaders are a fundamental aspect of our approach to providing the business education that will kick start your career.
Country Director of Google Belgium & Luxembourg, Thierry Geerts, shared his vision of the future, discussed how new technologies will reinvent our world, and generously shared his expertise with a captivated EU audience.
Benefits of Studying a Bachelor's

Study a state-
accredited degree

Gain guest
speaker insights
in class and at exclusive EU events

Develop innovative
thinking
Why Munich?
Studying a BA (Hons) in Business Management in Munich allows students to expand their business knowledge in the economic powerhouse of Germany. The vibrant Bavarian capital is home to numerous major multinational company headquarters including BMW and Allianz, as well as a flourishing startup scene, and is also actively pursuing initiatives to provide a greener, more sustainable living environment.
Munich may be famous for its annual Oktoberfest festival, but it has so much more to offer students wishing to study business. The city energetically promotes and supports innovative startups and tech companies, making it an ideal place for future entrepreneurs to gain knowledge, get involved and to set up new and forward-thinking ventures. Munich also offers students a superb array of sports, outdoor adventures, socializing and entertainment opportunities, ensuring a well-rounded student experience.
Campus Facilities
Faculty
EU's faculty is composed of highly qualified academics, entrepreneurs, consultants and business leaders.
All courses are taught by lecturers with a wealth of practical experience in their fields. Our teaching staff create a personalized and interactive learning environment that promotes and fosters the skills and knowledge required for a successful career in business. The caliber of the faculty and a culture that values and rewards an entrepreneurial spirit are what make EU Business School stand out.
During my time at EU Business School, lecturers always worked closely with students. You always had someone to discuss your questions and ideas with. I really enjoyed this very hands-on teaching approach.
Christoph Kastenholz, BBA
Germany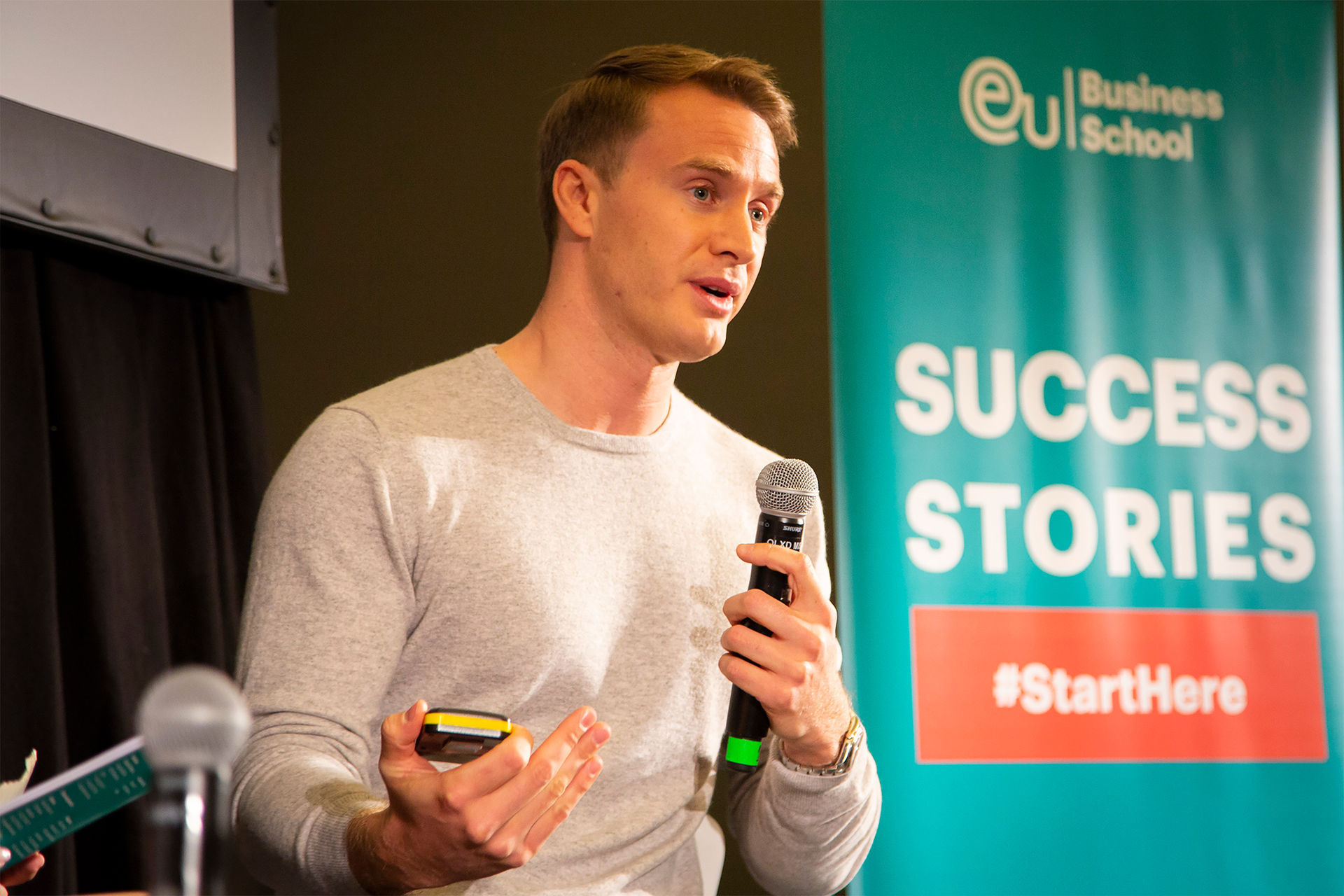 Other Programs That Might Interest You